What's Your Favourite Collectible?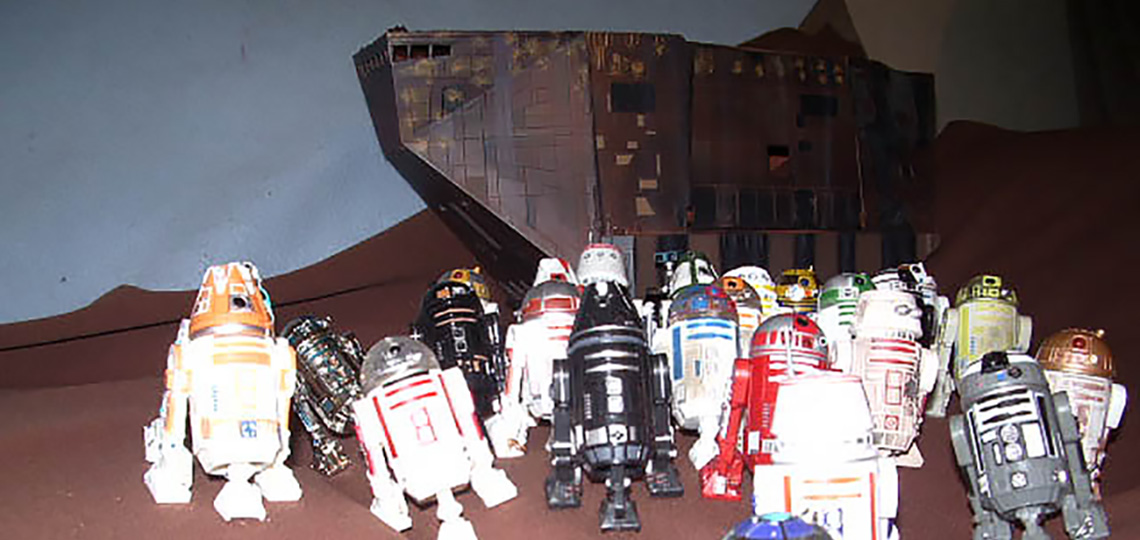 The following is an entry in the "What's your favourite collectible?" competition. Click here for details, and to get your own entry in.
I'm very pleased with my collection of astromech droids. A long time waiting and a fair few dollars to group these "off the shelf" boys together. My main interest is R2-D2, but once I got the bug to collect all the other "forgotten", background droids, there was no turning back. I think as a group, they're unique, so I've entered them together. I would like to hear from any other R2 fans out there!
Contributed by Shane Y.