What's Your Favourite Collectible?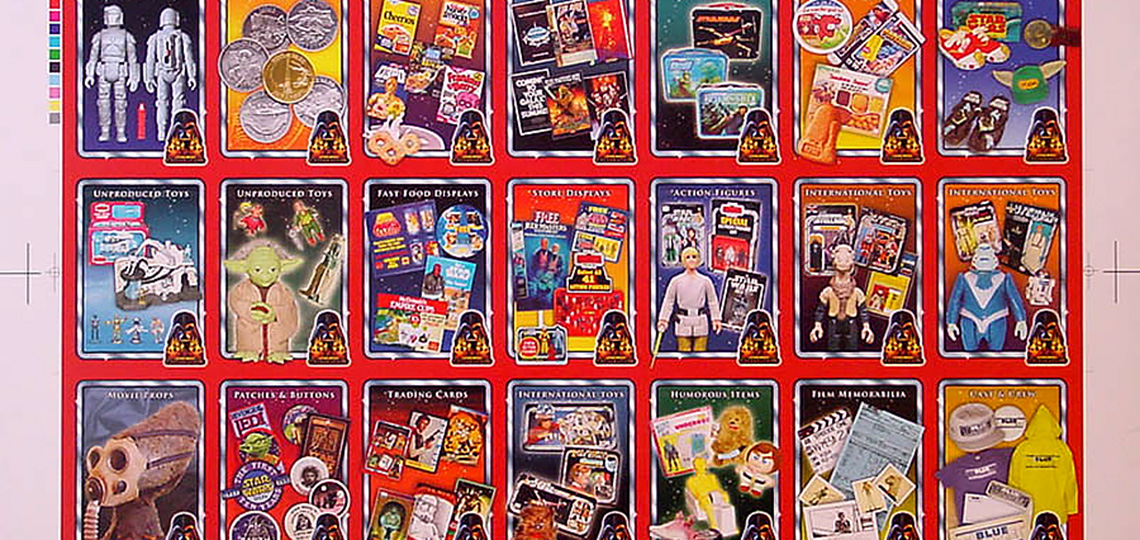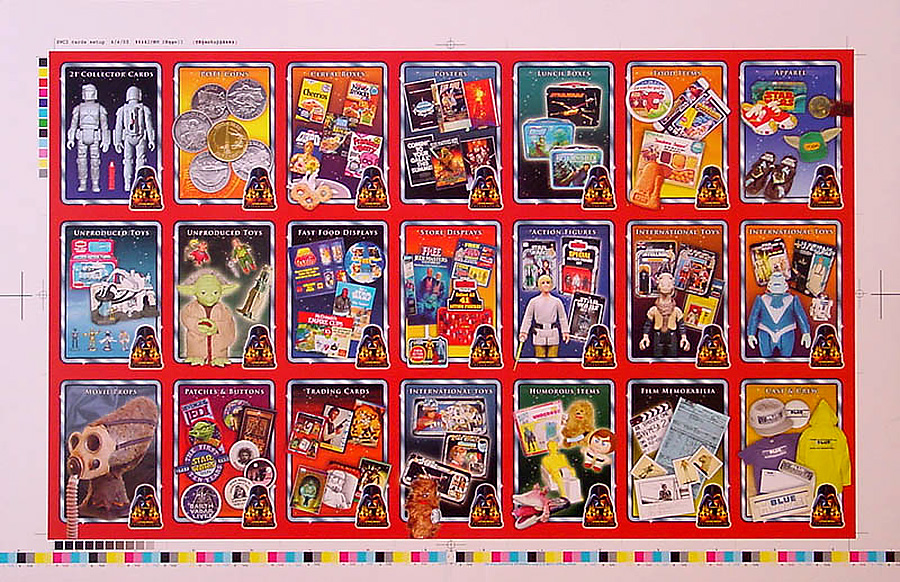 The following is an entry in the "What's your favourite collectible?" competition. Click here for details.
You know you've got the collecting bug bad when someone asks…"What's your favourite collectible?" and it's impossible to name just one! This item holds particular personal value, as it's quite rare, but also relates to a memorable event.
I'm a big fan of Star Wars trading cards, and even more so, am pleased to have a few uncut sheets in my collection. This one is an uncut sheet of the 21 card set available at Celebration 3 – the uncut sheets were given out to those that gave presentations in the 'Toy Track' collectibles seminars.