What's Your Favourite Collectible?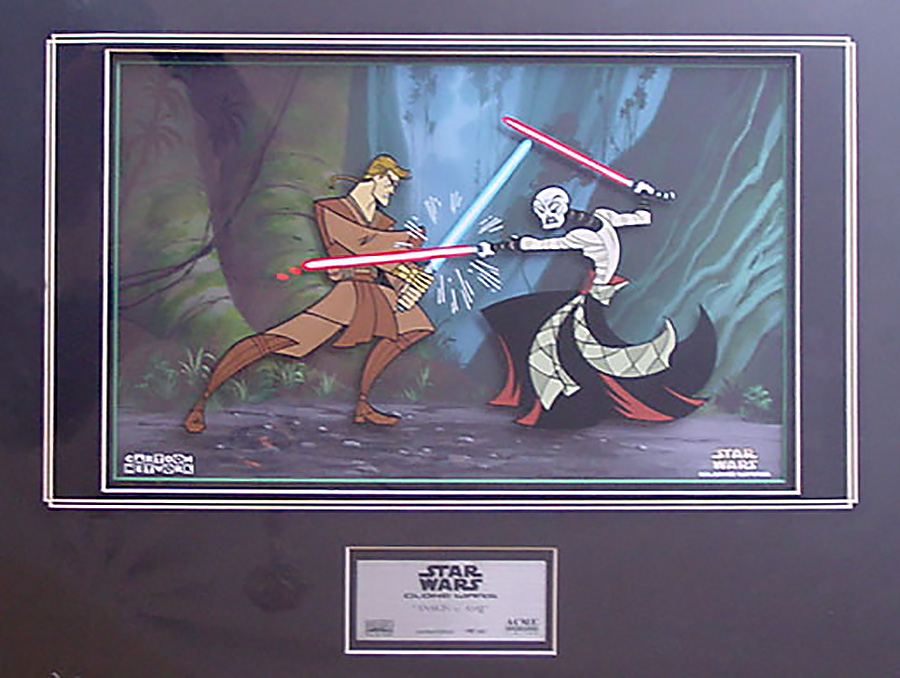 The following is an entry in the "What's your favourite collectible?" competition. Click here for details.
I really enjoyed the Clone Wars animated series – the style of animation, the new characters – I started collecting what I could from the series. When I saw the 'Anakin vs Asajj' animated cel, I had to have it. It's a limited edition of 350, hand painted, matted animation cel – the characters are hand painted on a cel mounted above the giclee background, the depth really adds to the artwork. It is larger than I anticipated, which is great. I haven't had it framed yet, but I'm really looking forward to displaying it with my other Clone Wars series collectibles.
Contributed by Anaria.