Quick Review – Exclusive Kotobukiya Shockrooper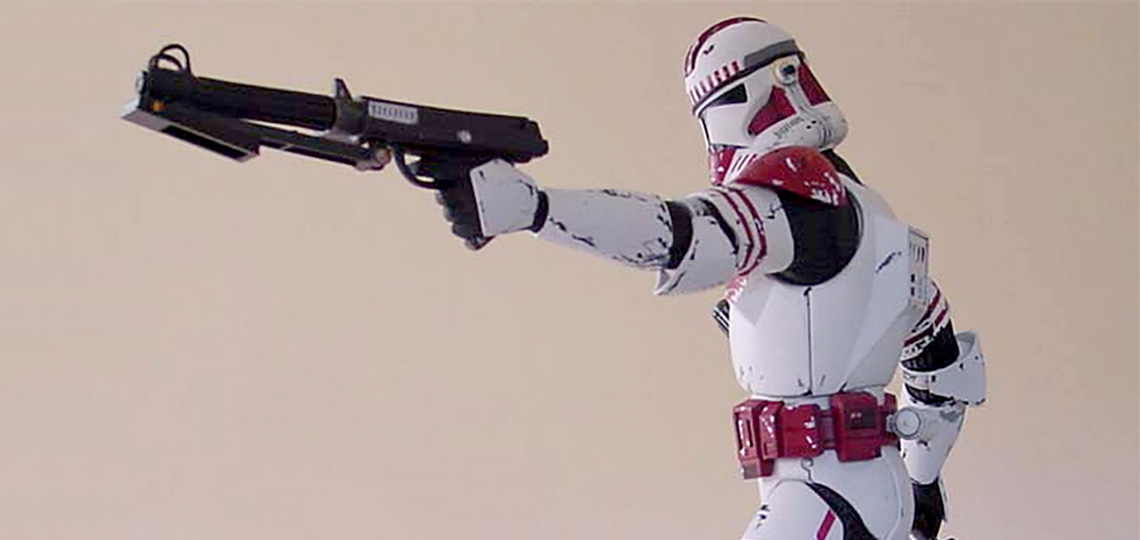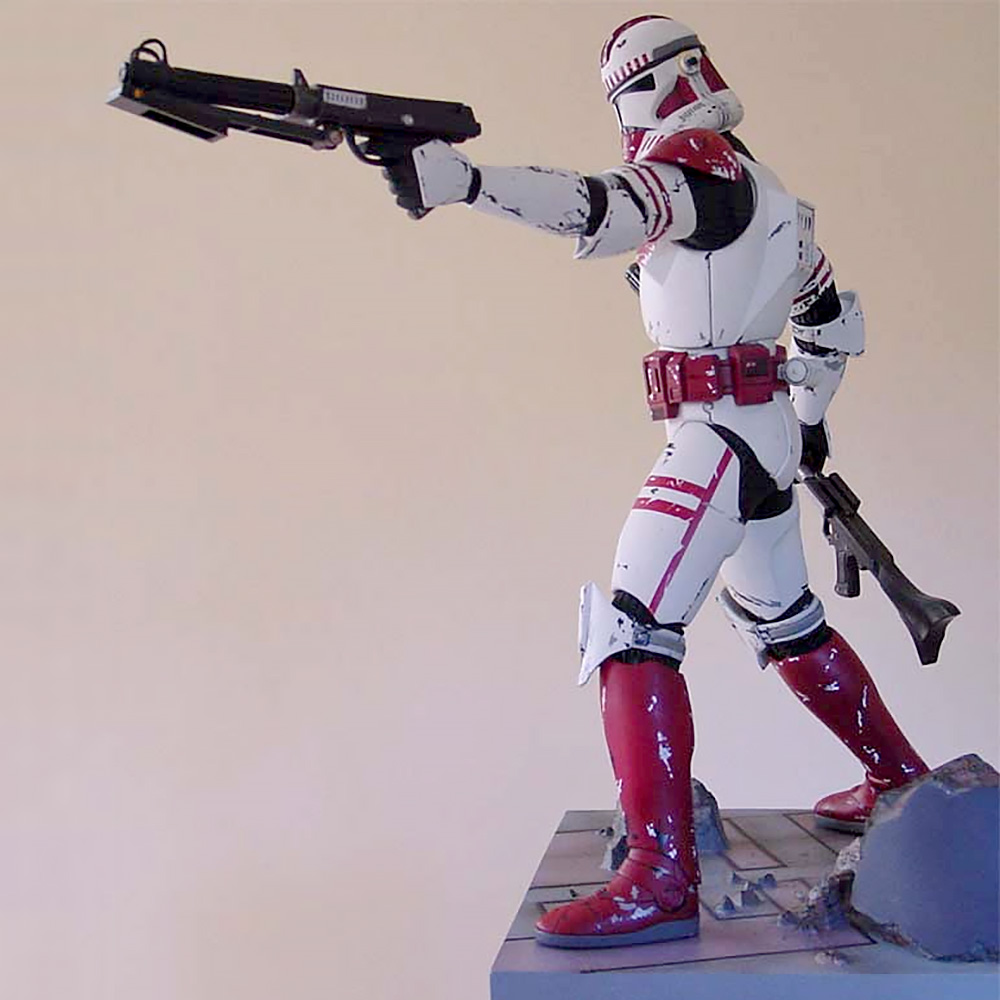 We've previously heaped praise on Kotobukiya product (Stormtrooper review). Since their earlier work, their line of approximately 12-inch scale characters has grown significantly in number, achieving, along the way, a level of consistently high quality. Amongst the best-selling favourites are a gamut of armoured Imperial/Republic characters – today we take a quick look at the StarWarsShop.com exclusive episode 3 Shocktrooper. This figure was released in limited numbers: 1000 through Toys-R-Us stores in Japan only, and 1000 through the official Star Wars shop.
I'm compelled to describe the Shocktrooper as Kotobukiya's best figure yet – it uses the same moulds as the blue-detailed EP3 501st clonetrooper, but is particularly striking in the blood red livery of Palpatine's personal shock-troops. I do note, however, that Koto have announced and shown a highly detailed and accurate original trilogy Snowtrooper, and a stunning rendition of Episode 3's Commander Bly, both due next year – the competition for the title of 'best figure' is going to be hotly contested!
Although one could argue that some earlier Koto Imperial statues were presented in a slightly more interpretative style… the more recent pieces are all about faithful accuracy, and, consequently, the armour and helmet of the shocktrooper are spot on. The attention to detail carries through to the weaponry of this clone, where attention has been paid to rivet-level detail. The overall effect is one that justifies pole position in the display cabinet…this only becomes a problem when the Koto-collecting bug bites and you end up with a selection to have to choose a favourite from.
Kotobukiya have only been producing their Star Wars statues over the last couple of years, but they have rapidly grown in reputation. In addition to accuracy improvements, engineering developments have also taken place – the current 'peg' assembly is more user-friendly, but still reliably secure. They were originally only available in Japan, but word spread online to the point where they now have official exclusives such as this one, and collectors eagerly await the announcement of the next character to be produced.