Swap Meet Report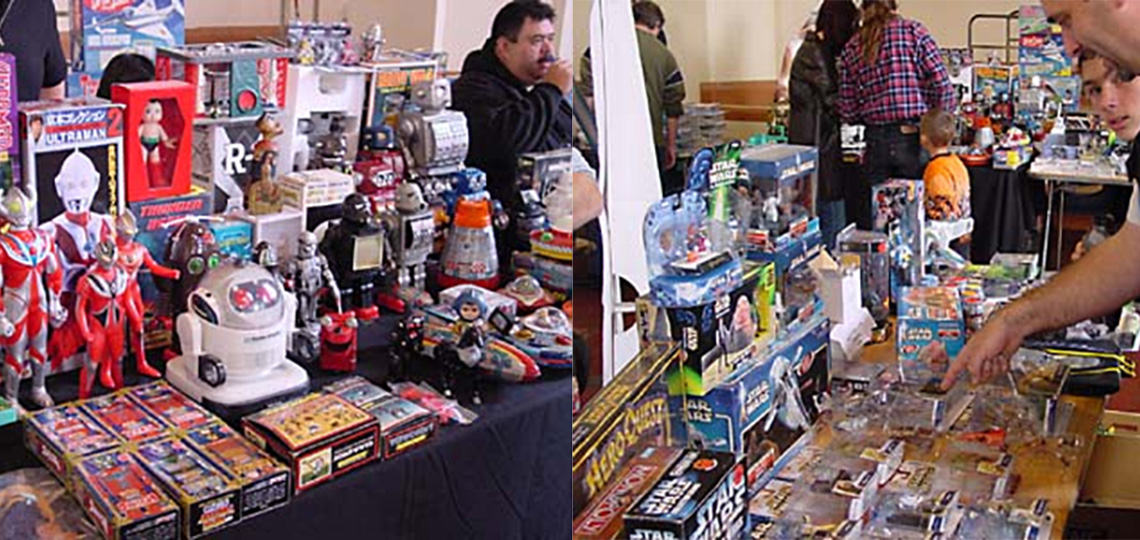 Saturday saw a successful swap meet for everything sci-fi and fantasy. The Grey Lynn library hall was full – 27 tables worth of quality merchandise. There was something for everyone from comics, action figures, RPGs, trading cards etc, even some Wombles – nice one!
Throughout the course of the day, more than 120 eager buyers passed through the hall and did some serious spending. My sweetest buy, among many, was a new in packet Return of the Jedi pencil case complete with ruler, eraser and pencil for 8 bucks – a happy deal!
Thanks to all the stall holders and buyers who showed up on the day. Currently, Auckland doesn't have an ongoing gathering like this, so if people would like to see it continue on a regular basis, probably twice a year, then contact me and let me know what you would like to see in such an event.
Congratulations to Stephen Watts who won the silver Boba Fett door prize.
See you at the next swap meet.
Nick Polson