The Bad Batch: Wrecker Silver Coin from NZ Mint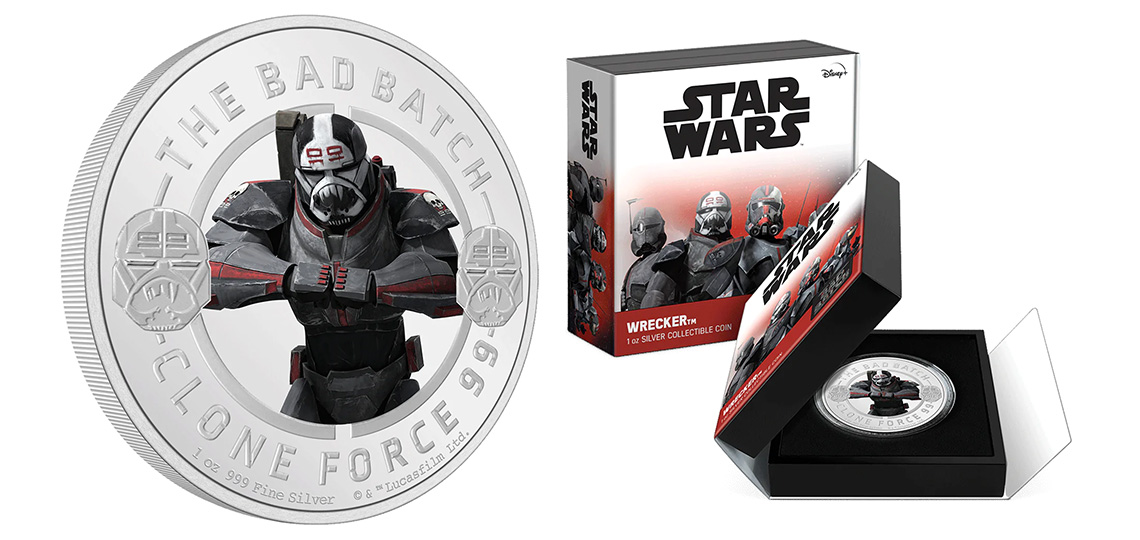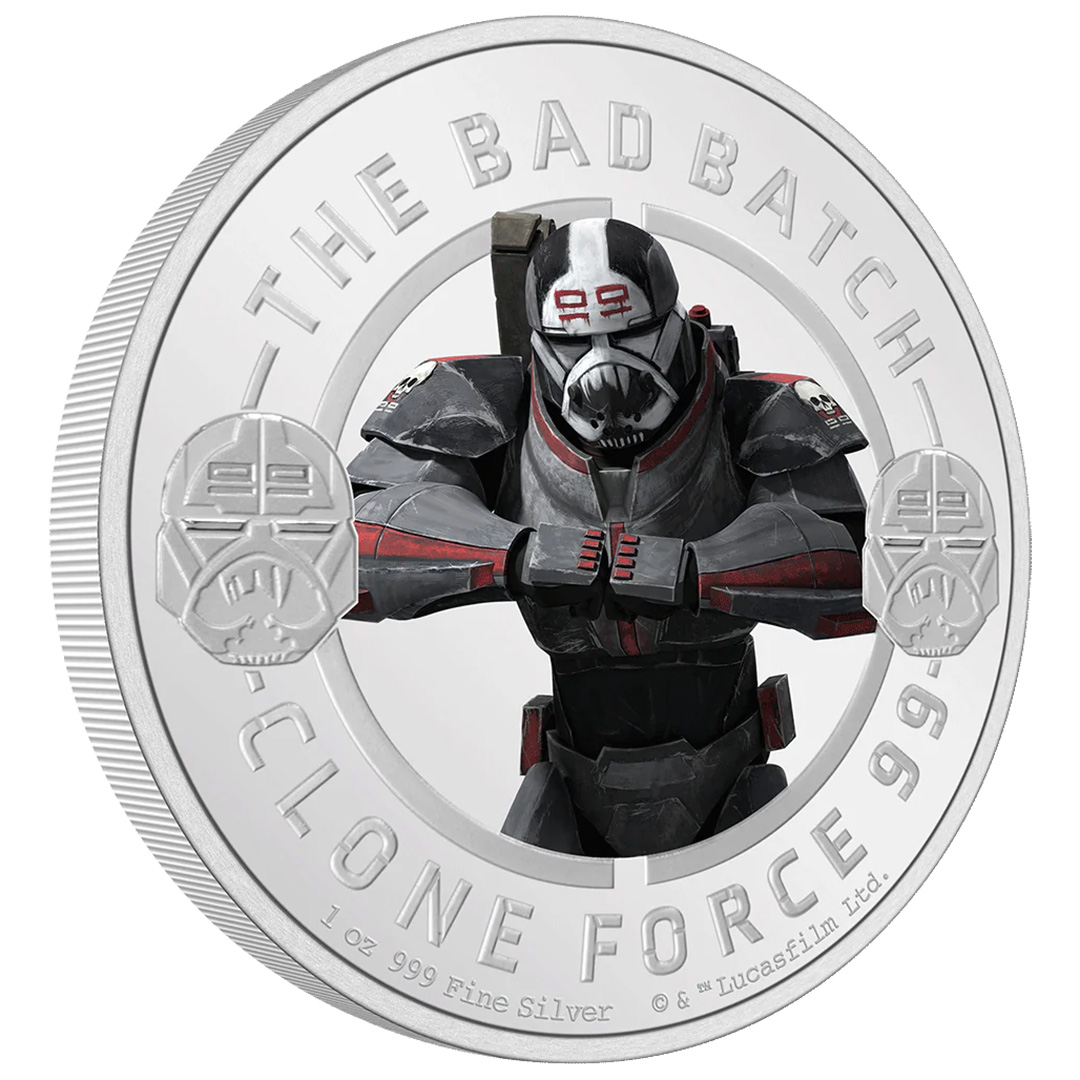 The second release in the new The Bad Batch collectible legal tender coin line from NZ mint, featuring the members of Clone Force 99 is out. A silver coin (1oz) featuring Wrecker is available to order now, limited to a run of 3,000.
This brilliant Star Wars: The Bad Batch coin features the demolitions expert of the group, Wrecker!

It is made with 1oz of pure silver and presents a coloured image of the mighty fighter, which stands out against the mirror finish background. He is shown donning his armour, ready to destroy enemy material. Detailed engravings of his helmet and the phrases 'The Bad Batch' and 'The Clone Force 99' round off the coin's design.

Officially licensed, each keepsake arrives in a Star Wars themed box that displays powerful images of the entire squad. As a legal tender coin, it features the Ian Rank-Broadley effigy of Her Majesty Queen Elizabeth II on the obverse and a Certificate of Authenticity, printed on the box. Also on the box, is a unique serial number, confirming the coin's place in the limited mintage of 3,000.