Hasbro "Value Range" Figures at K-Mart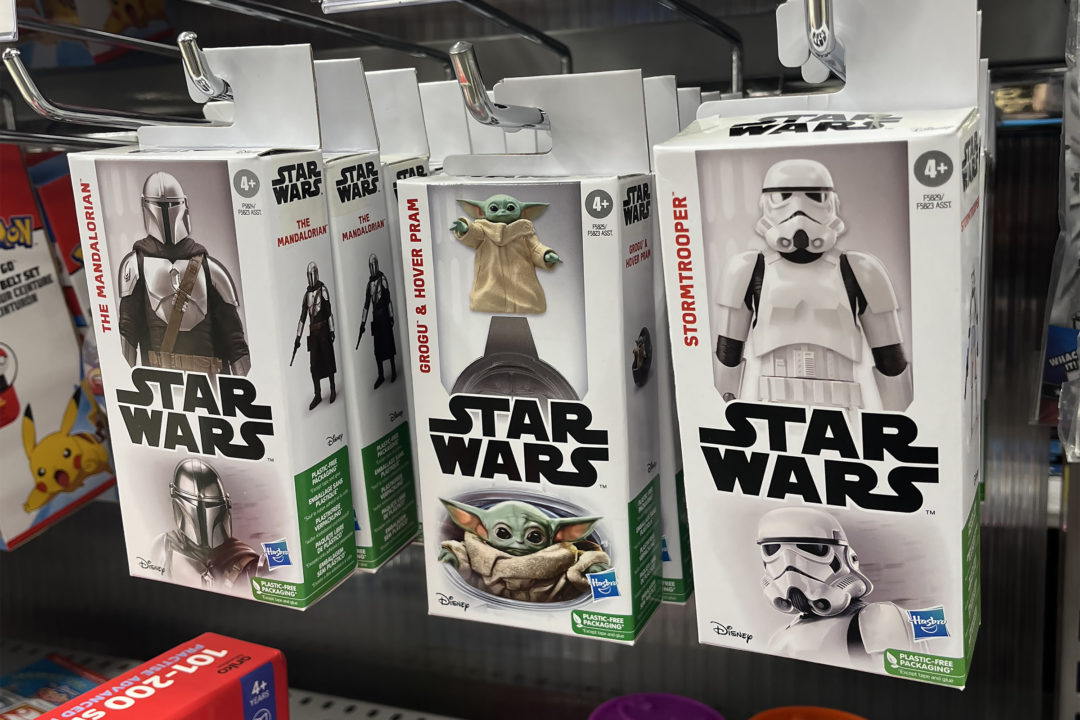 Hasbro's "value range" of Star Wars action figures are a series of just-less-than-6-inches toys with minimal articulation, aimed for the younger fan. K-Mart has the current waves available for $10 each (or from their website, but only via random assortment). Characters on the shelves at the moment include Bo-Katan Kryze, OT Stormtrooper, Din Djarin, and Grogu with hoverpram.
How do these figures stack up against the more expensive Black Series line? Check out the comparison video below.