Star Wars Cuutopia Plush Toys at The Warehouse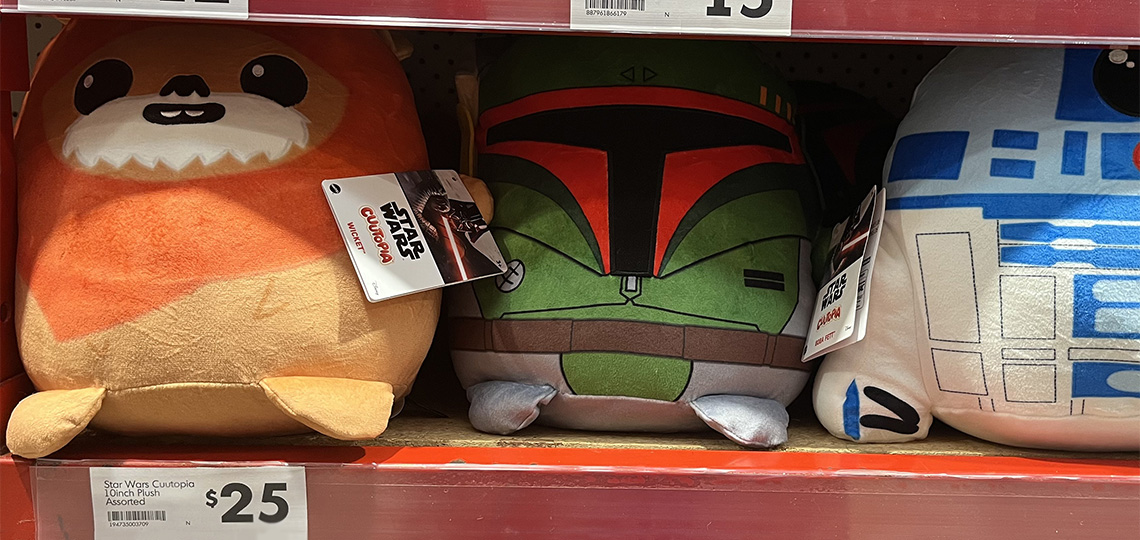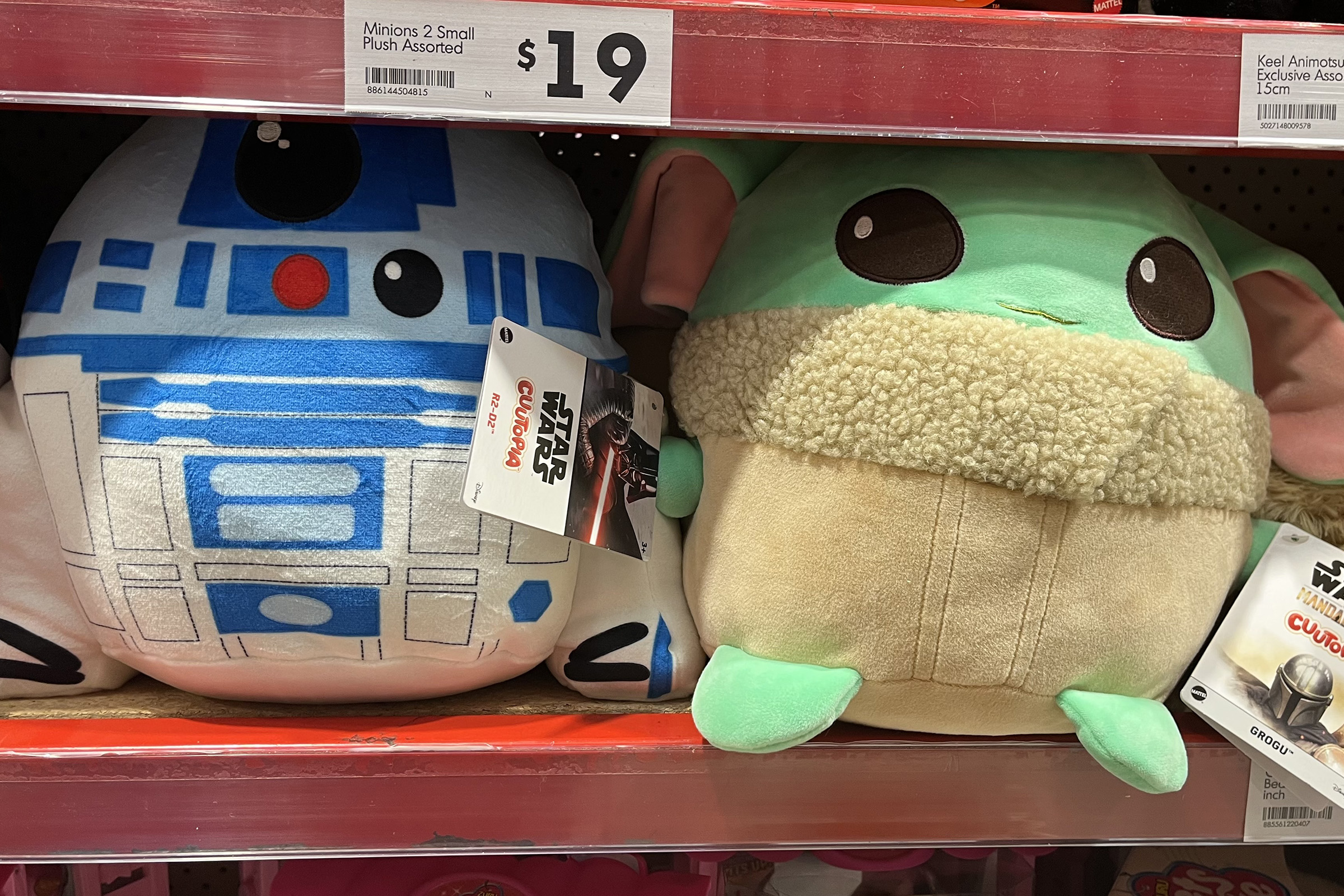 A new range of Star Wars plush toys are available at The Warehouse. Made by Mattel, the soft and squishy Cuutopia plush toys are approximately 10 inches tall, with a similar round shape to the popular 'Squishmallow' plush toys.
Choose from R2-D2, Grogu, Wicket the Ewok, or Boba Fett – or collect them all. The plushies are priced at NZ$25.00 each – find them in the soft toy section of your local Warehouse branch (not available online at time of writing).