L0-LA59 (Lola) – Animatronic Edition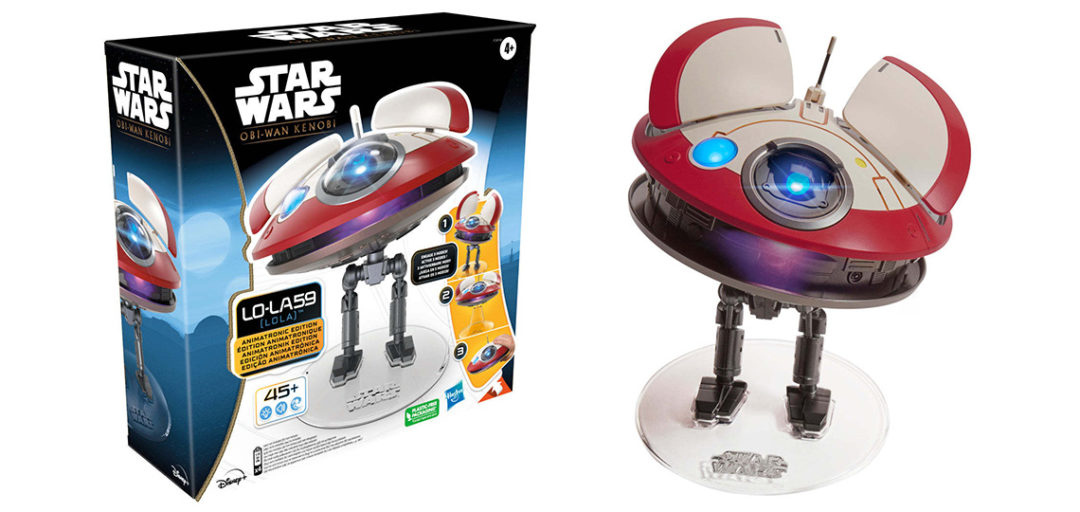 The electronic, animatronic L0-LA59 figure is coming out in NZ at the end of October. You can lock your preorder for this version of Princess Leia's droid companion from the Obi-Wan Kenobi series in now at Mighty Ape (affiliate link):
– Touch the sensor on L0-LA59's head to unlock more than 45 different effects.
– Marvel at all the light, sound, and movement combinations through 3 unique modes.
– Enter Companion Mode by attaching L0-LA59's legs.
– Hover Mode by attaching her included stands.
– On the Go Mode by removing her from either base and pretending she's flying.
– In Companion and Hover Mode, this toy opens and closes her mouth & panels.
– She responds to background noises with different combinations of lights.