Vader 3oz Silver Coin from NZ Mint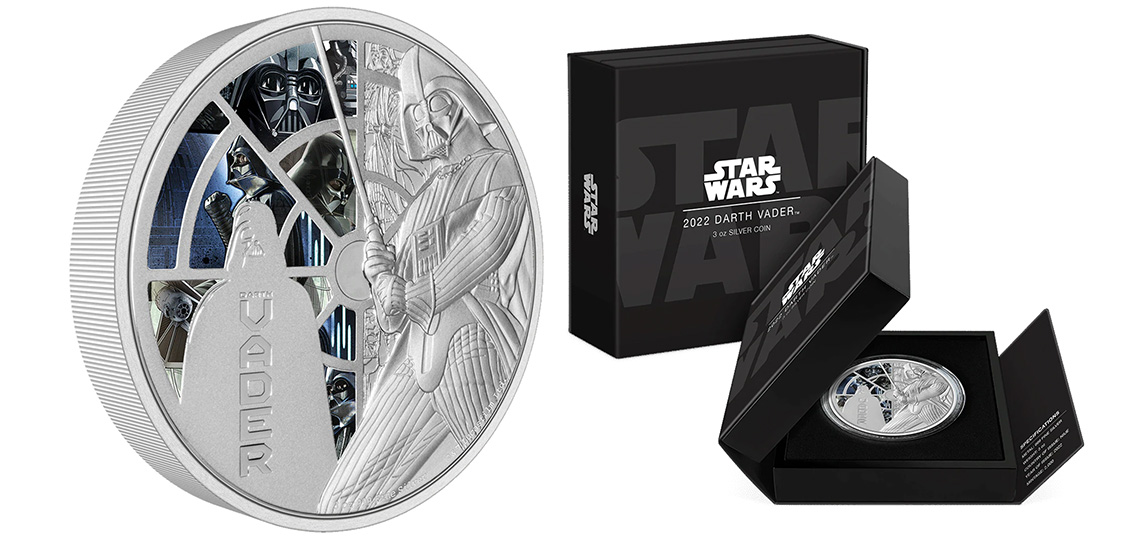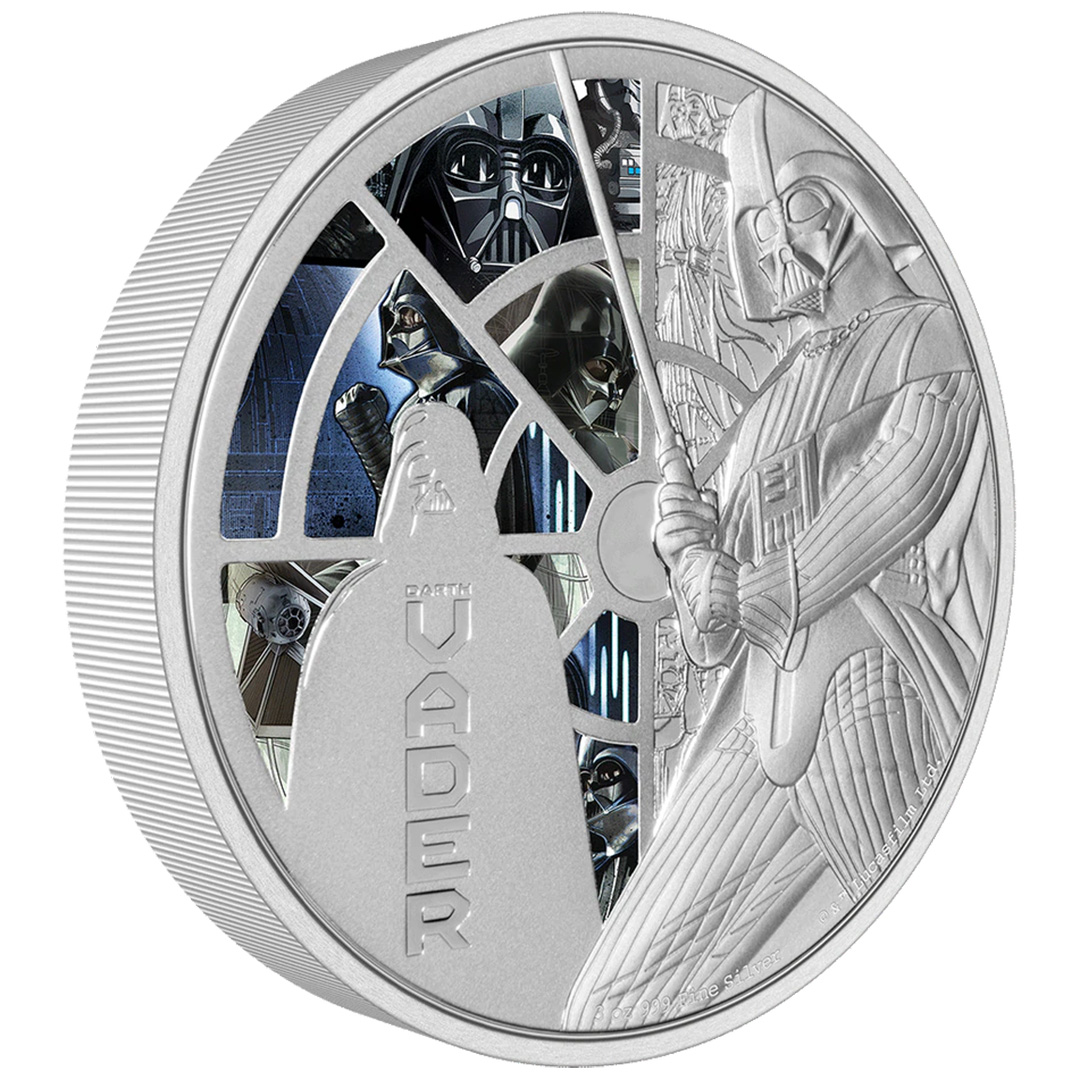 Recently revealed by NZ Mint is their new 3oz silver Darth Vader coin, featuring imagery from across the Star Wars movies. Limited to a run of 2000, this collectible will ship from June (affiliate link):
Darth Vader returns on this monumental coin. Packed with iconic imagery of the villainous Vader in a visually stunning montage on 3oz silver.

Numerous renditions of the Sith Lord embellish the face of the coin, along with the use of numerous minting techniques. The main image is a powerful rendition of Darth wielding his Lightsaber alongside a striking silhouette bearing his name. Some of the details on the coin are raised and frosted, others are incused and glossed for contrast. Colour printing has also been incorporated to add further interest to this incredible memento. A simple, stark effigy of Queen Elizabeth II has been added to the obverse, to confirm it as legal tender.

This pure silver coin is exclusively licensed by Lucasfilm Ltd. A Certificate of Authenticity is printed on the back of the compact collector's box that has been lined with black velvet and encases this timeless collectible. The coin's unique number in the 2,000 mintage is also been added there.