UCS LEGO Landspeeder and May 4th LEGO Celebrations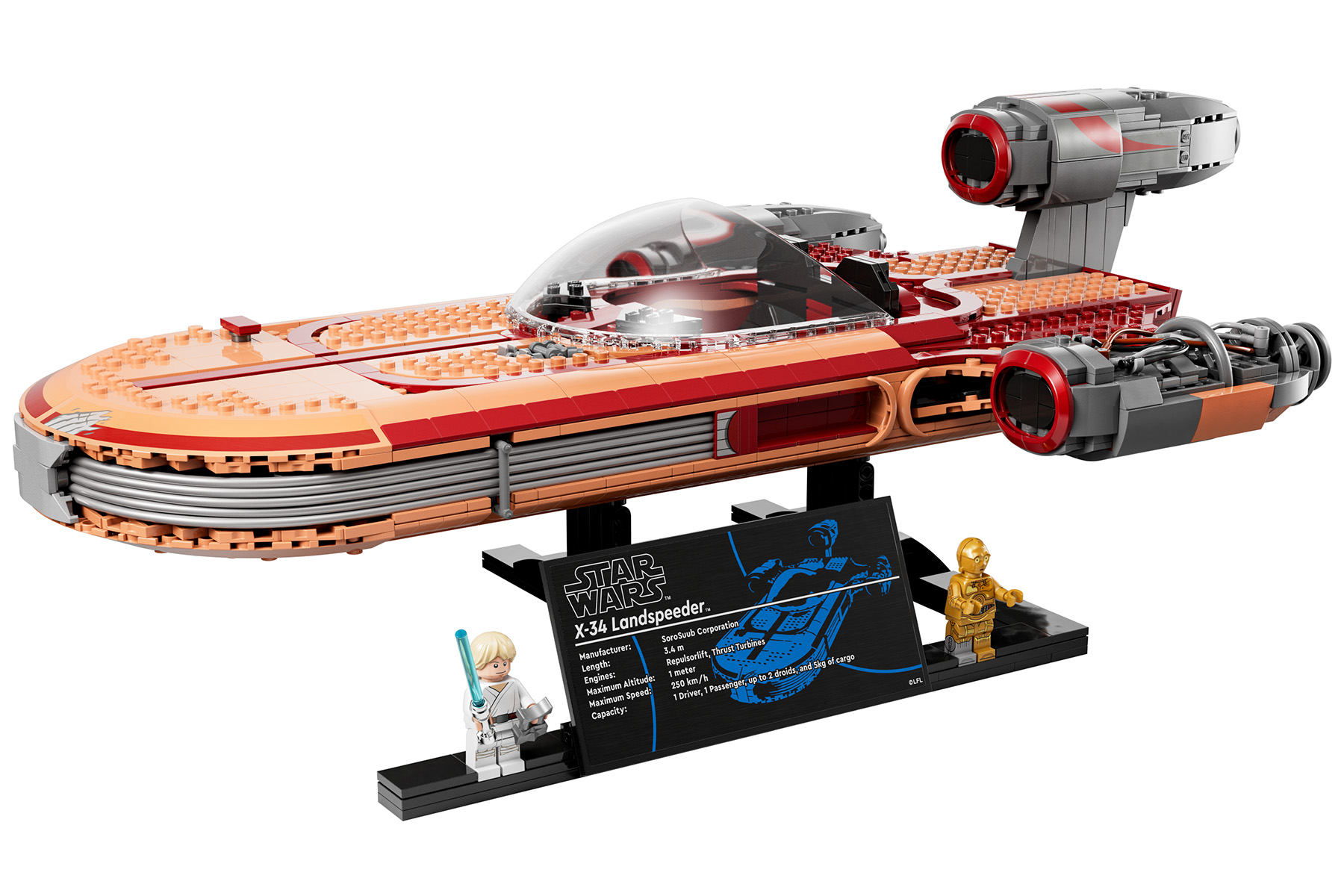 May the 4th is approaching, and LEGO aims to celebrate with new Star Wars products, and gifts with purchases.
Kicking off with early access for VIP members (sign up here) on the 1st of May, the first-ever LEGO Star Wars Ultimate Collector Series version of Luke Skywalker's Landspeeder (75341) from Star Wars: A New Hope will be released. This set includes 2 LEGO minifigures of iconic Star Wars characters – Luke Skywalker with a lightsaber and electrobinoculars and C-3PO, plus a plaque displaying X-34 Landspeeder technical data. Retail price is $339.99, and you can get your preorder in now (affiliate link):
Even more though… Star Wars gifts with purchase always prove popular with shoppers at this time, and this year is no exception. LEGO will be offering the 40531 Lars Family Homestead Kitchen free with LEGO Star Wars purchases over $229 and the The Mandalorian Beskar Keyring for VIPs free with LEGO Star Wars purchases over $149NZD!
LEGO have also announced that they are soon to launch a few SKUs to the LEGO Star Wars range, including a couple of brand new helmets.
Check out all of the Star Wars Day deals at LEGO, including 2x VIP points, here (affiliate link).