AT-AT Coins From NZ Mint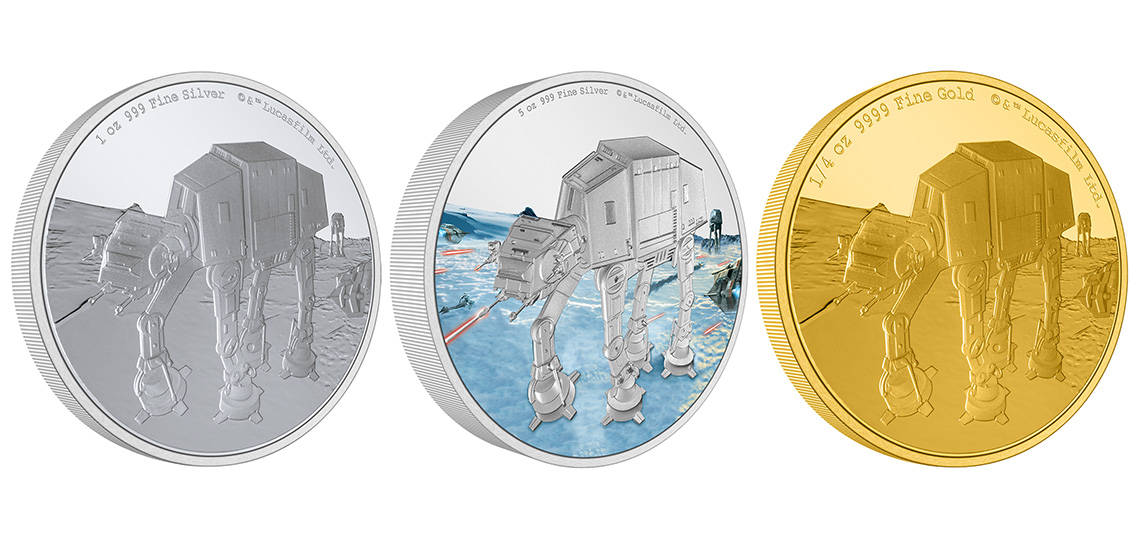 The latest additions to NZ Mint's Classic line of legal tender Star Wars coin feature the AT-AT assault walker first seen in The Empire Strikes Back. Three different versions of the coin are available, each coming in a display case: 1oz silver (limited to 2,000 coins), 5oz silver with coloured background imagery (limited to 300 coins), and a 1/4oz gold coin (limited to 150 coins). All are in stock and shipping now (affiliate links):
You can read our 2017 interview with Brent Hindman, head of sales and marketing at NZ Mint, to glimpse behind the scenes of their design and manufacturing processes related to the NZ Mint Star Wars coin collections, and check out all of our NZ Mint coverage under the NZ Mint tag.