Latest Pop Figure Preorders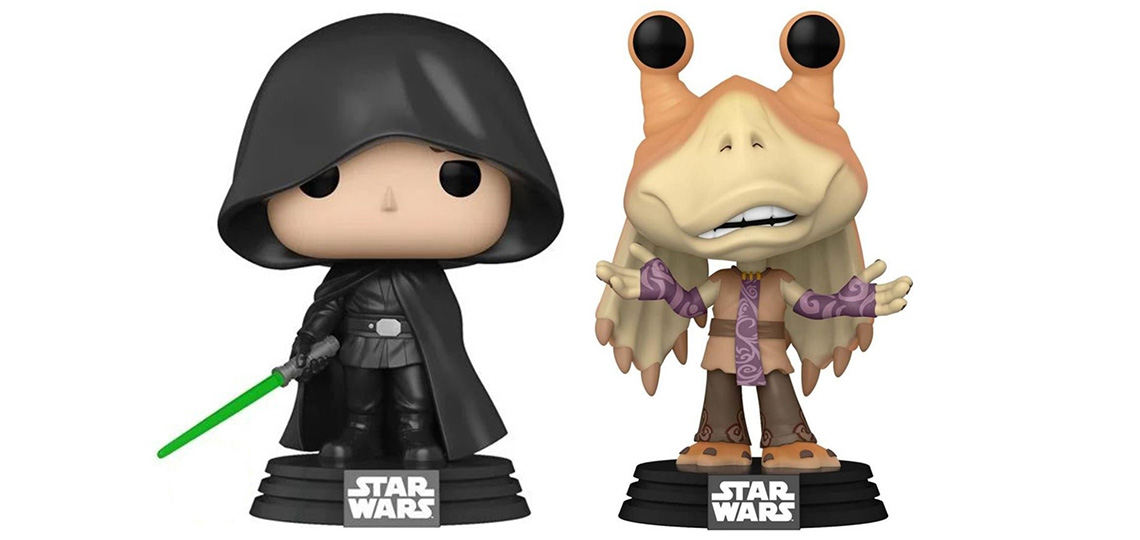 A odd pairing of characters make up the latest Star Wars Pop! Vinyl figures to be up for preorder from local retailers. Mighty Ape have hooded Luke Skywalker in his Jedi Outfit, complete with glow-in-the-dark lightsaber, as seen in The Mandalorian, and Jar Jar Binks as seen in The Clone Wars. Get your order in now at Mighty Ape (affiliate links):
Check out all of the full range of Star War Pop! Vinyl figures from Mighty Ape here.