Royal Selangor A New Hope Luke & Leia Statues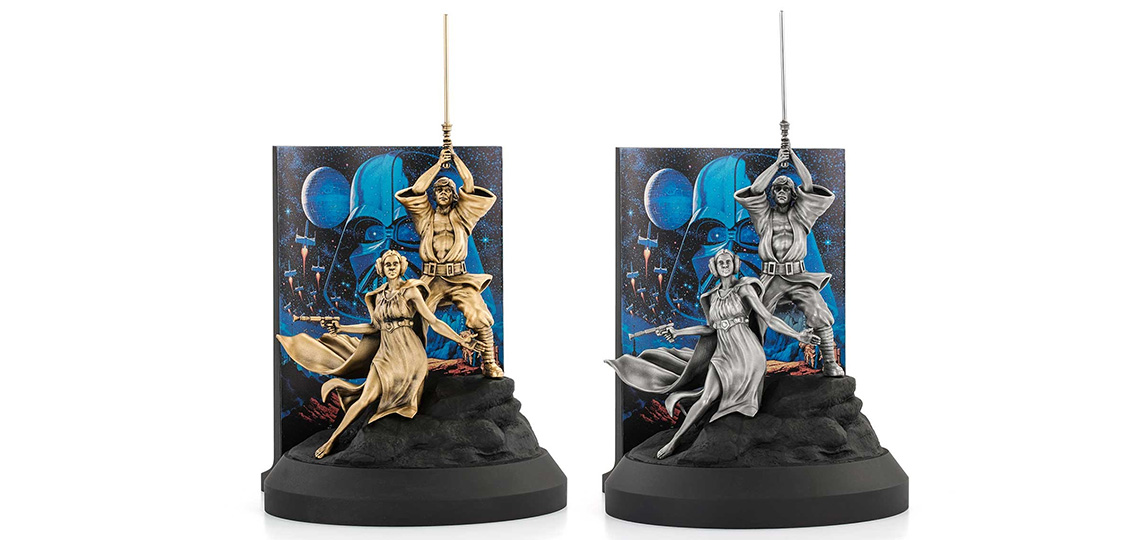 Definitely at the more expensive end of the range when it comes to collectibles, but these new statues from Royal Selangor that capture the iconic poses of Luke & Leia as seen in the Hildebrandt Brothers Episode IV poster art are fantastic looking pieces. The gilt version (24K gilding) of the diorama in particular evokes the use of these two heroes as a logo on the vintage Star Wars action figure cardbacks.
The characters in the statues are cast in pewter, with a resin base. Overall height, to the tip of Luke Skywalker's lightsaber, is 30cm. These eye-catching display pieces are up for preorder now, and will ship in October.