Faces of the Empire NZ Mint Coins – Stormtrooper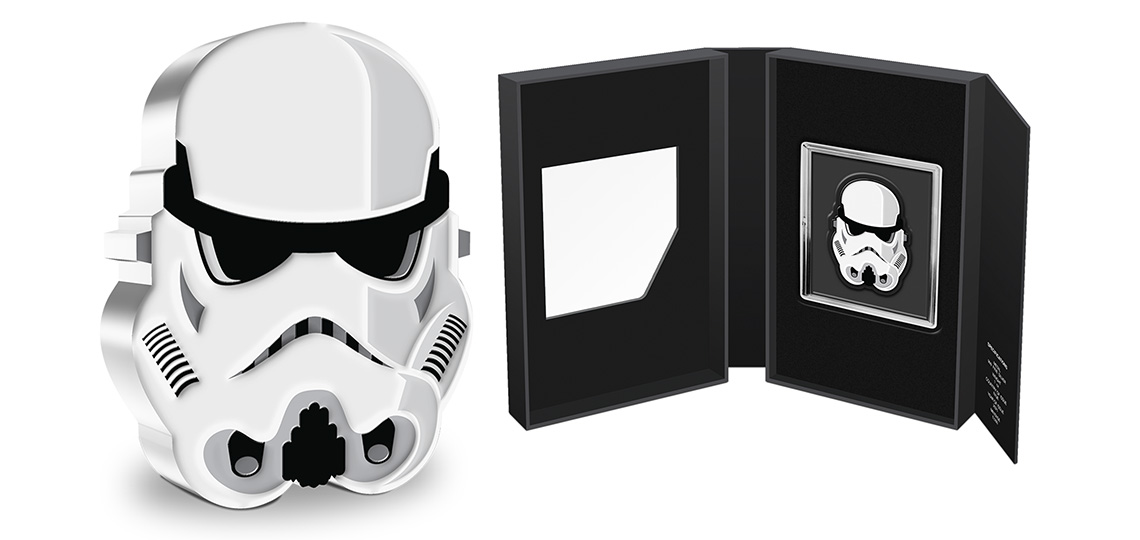 The second release in New Zealand Mint's Faces of the Empire silver coin collection has just been announced. An Imperial Stormtrooper follows on from last month's release of Darth Vader. The Faces of the Empire collection will include 16 1oz silver coins ($2 denomination, legal tender in Niue), each with a mintage of 10,000, over a span of 2 years. The coins are approximately 41mm x 49mm in size, and ship with a windowed display case.
NZ Mint will be shipping all items purchased during the Auckland level 4 lockdown once alert restrictions allow.
The full list of characters in the Faces of the Empire collection, to be released over the next two years (release order to be confirmed) includes:
Darth Vader (released)
Imperial Stormtrooper
Imperial TIE Fighter Pilot
Scout Trooper
Imperial Snowtrooper
Death Trooper
Scarif Stormtrooper (Shore Trooper)
Hovertank Pilot
Kylo Ren
First Order Stormtrooper
First Order TIE Fighter Pilot
First Order Flametrooper
First Order Snowtrooper
Imperial Patrol Trooper
Clone Trooper, Phase I
Clone Trooper, Phase 2