Coloured Boba Fett Helmet Coin from NZ Mint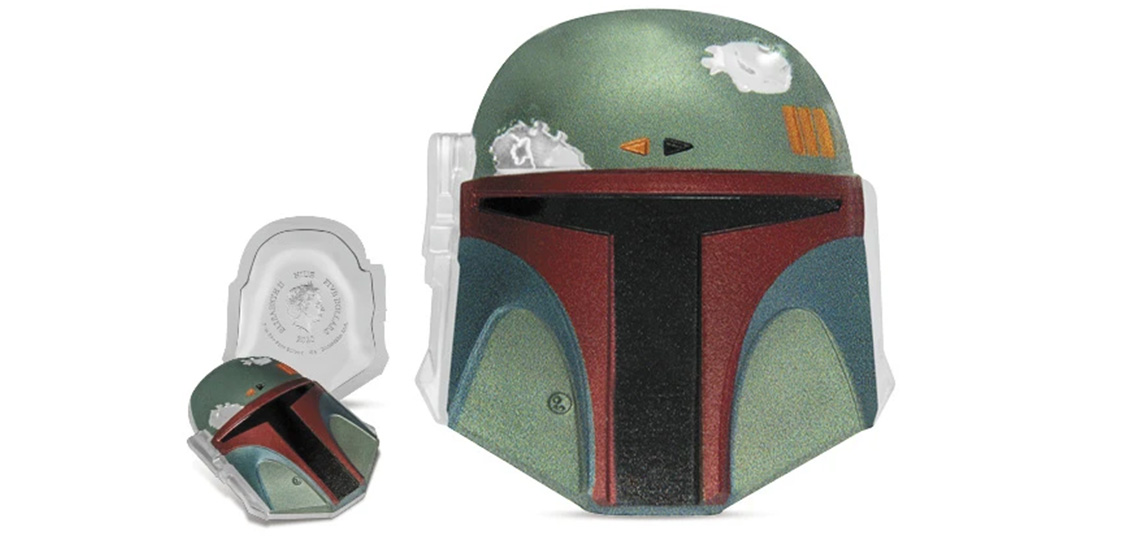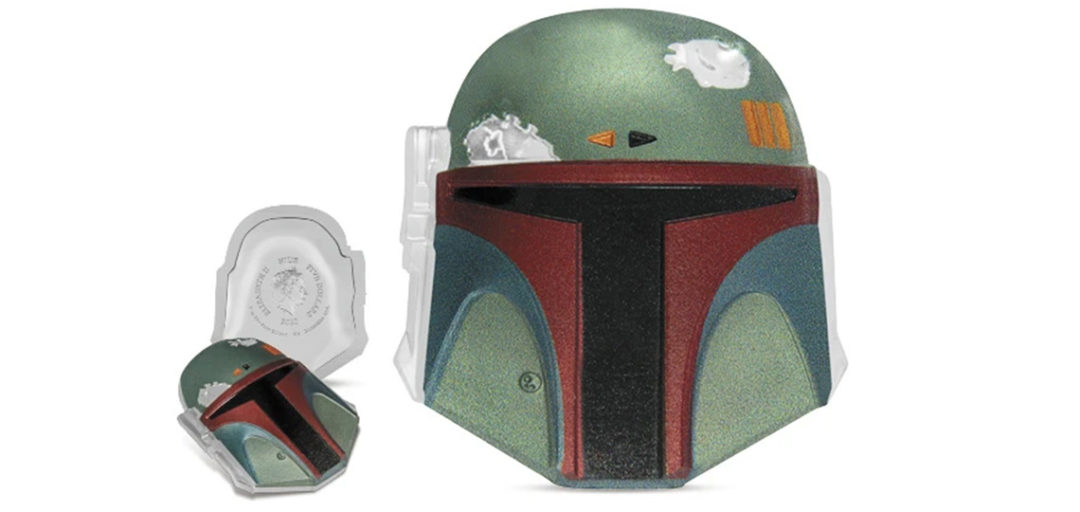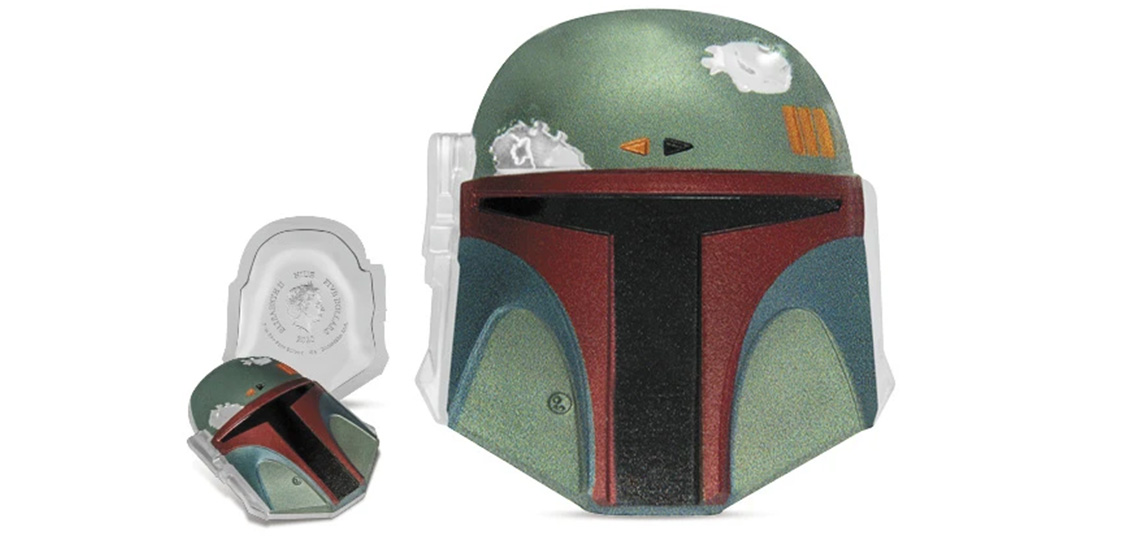 This time last year, New Zealand Mint added to their high-relief Star Wars helmet coin line-up with a 2oz silver Boba Fett helmet coin. That coin has just been re-released as a coloured variant. Sadly, the allocation on the NZ Mint website from a limited run of 250 (originally created for their retailer partner EMK) sold out almost instantly, so we are reporting here to document this addition to the collection for posterity. Small numbers are still available, at the time of writing, directly through EMK.
The Boba Fett helmet coin is crafted from 2oz of silver, with a $5 denomination (legal tender in Niue). Boba Fett follows on from pervious EMK-exclusive micro-mintages of colourised Darth Vader and Stormtrooper high-relief helmet coins.