Kiwi Cinematographer Amongst The Mandalorian Emmy Nominations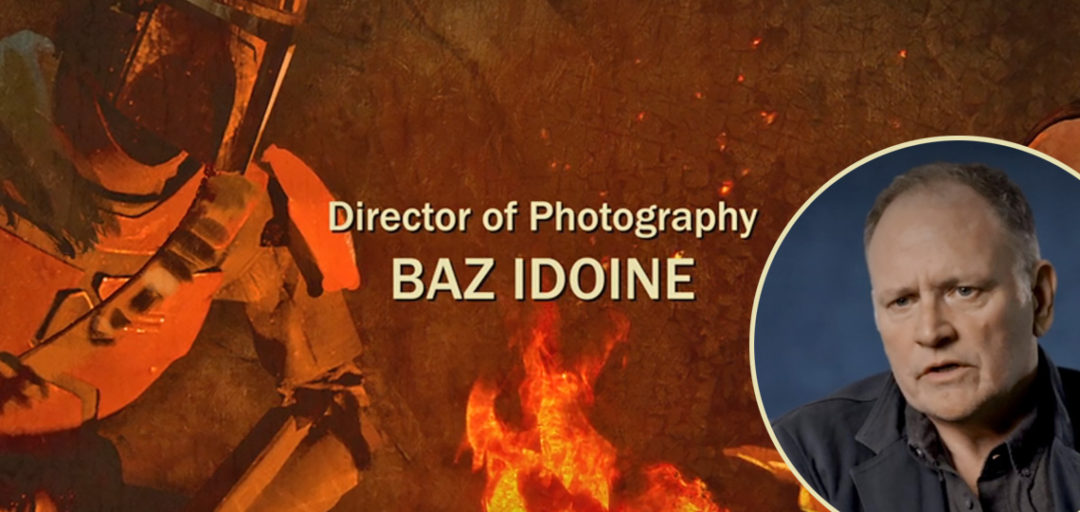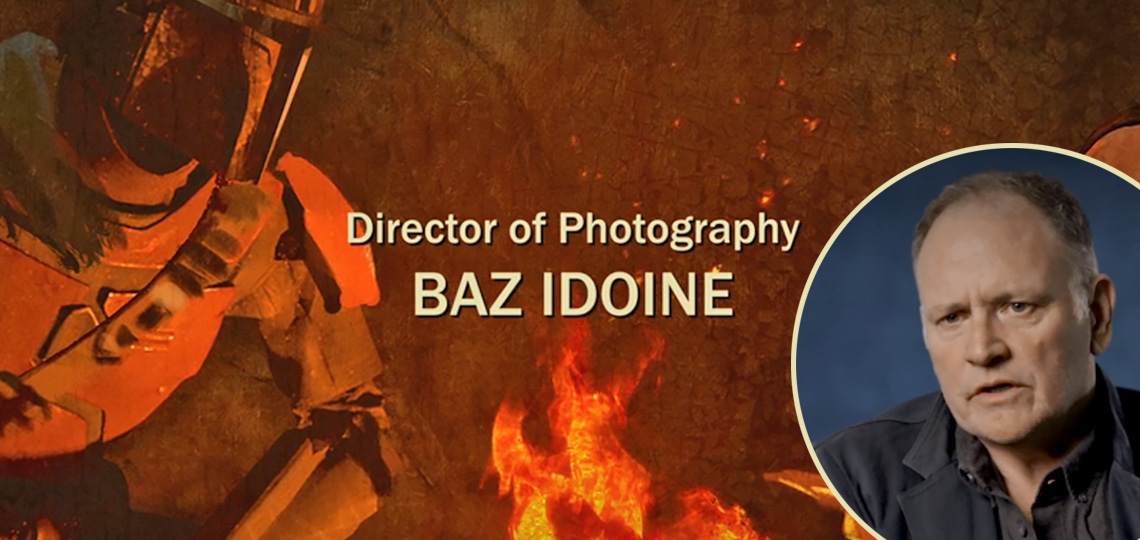 New Zealand-born cinematographer Barry "Baz" Idoine has been nominated for an Emmy Award in the category of Outstanding Cinematography For A Single-Camera Series (One Hour), for his work on Chapter 13: The Jedi of The Mandalorian streaming series. Baz previously won an Emmy Award for his contribution to The Mandalorian in the same category (specifically for Chapter 7: The Reckoning, in conjunction with Greig Fraser).
In total, The Mandalorian has been nominated in 24 categories this year – first equal with The Crown. This is a step up from its 15 nominations (which included kiwi Taika Waititi for Outstanding Character Voice-Over Performance) last year. The Mandalorian took home a total of 7 Emmy wins in 2020.
The full list includes:
Outstanding Drama Series
Outstanding Sound Editing For A Comedy Or Drama Series (One Hour) – "Chapter 13: The Jedi", Matthew Wood, David Acord, Richard Quinn, James Spencer, Benjamin A. Burtt, J. R. Grubbs, Richard Gould, Stephanie McNally, Ronni Brown, Jana Vance
Outstanding Production Design For A Narrative Period Or Fantasy Program (One Hour Or More) – "Chapter 13: The Jedi", Andrew L. Jones, Doug Chiang, David Lazan, Amanda Serino
Outstanding Sound Mixing For A Comedy Or Drama Series (One Hour) – "Chapter 13: The Jedi", Bonnie Wild, Stephen Urata, Shawn Holden, Christopher Fogel
Outstanding Casting For A Drama Series, Sarah Halley Finn
Outstanding Special Visual Effects In A Season Or A Movie, Joe Bauer, Richard Bluff, Abigail Keller, Hal Hickel, Roy K. Cancino, John Knoll, Enrico Damm, John Rosengrant, Joseph Kasparian
Outstanding Cinematography For A Single-Camera Series (One Hour) – "Chapter 13: The Jedi", Baz Idoine.
Outstanding Stunt Coordination, Ryan Watson
Outstanding Directing For A Drama Series – "Chapter 9: The Marshal", Jon Favreau
Outstanding Stunt Performance – "Chapter 16: The Rescue", Lateef Crowder
Outstanding Single-Camera Picture Editing For A Drama Series – "Chapter 11: The Heiress", Dylan Firshen, J. Erik Jessen
Outstanding Writing For A Drama Series – "Chapter 13: The Jedi", Dave Filoni
Outstanding Single-Camera Picture Editing For A Drama Series- "Chapter 13: The Jedi", Andrew S. Eisen
Outstanding Writing For A Drama Series – "Chapter 16: The Rescue", Jon Favreau
Outstanding Single-Camera Picture Editing For A Drama Series – "Chapter 15: The Believer", Jeff Seibenick
Outstanding Cinematography For A Single-Camera Series (Half-Hour) – "Chapter 15: The Believer", Matthew Jensen
Outstanding Single-Camera Picture Editing For A Drama Series – "Chapter 16: The Rescue", Adam Gerstel
Outstanding Fantasy/Sci-Fi Costumes – "Chapter 13: The Jedi", Shawna Trpcic, Julie Robar, Sara Fox
Outstanding Period And/Or Character Hairstyling – "Chapter 16: The Rescue", Maria Sandoval, Ashleigh Childers, Wendy Southard
Outstanding Prosthetic Makeup – "Chapter 13: The Jedi", Brian Sipe, Alexei Dmitriew, Samantha Ward, Scott Stoddard, Pepe Mora, Cale Thomas, Carlton Coleman, Scott Patton
Outstanding Music Composition For A Series (Original Dramatic Score) – "Chapter 16: The Rescue", Ludwig Göransson
Outstanding Supporting Actor In A Drama Series – Giancarlo Esposito, as Moff Gideon
Outstanding Guest Actor In A Drama Series – "Chapter 9: The Marshal", Timothy Olyphant, as Cobb Vanth
Outstanding Guest Actor In A Drama Series – "Chapter 12: The Siege", Carl Weathers, as Greef Karga