More LFL 50th Anniversary TVC Figures Discounted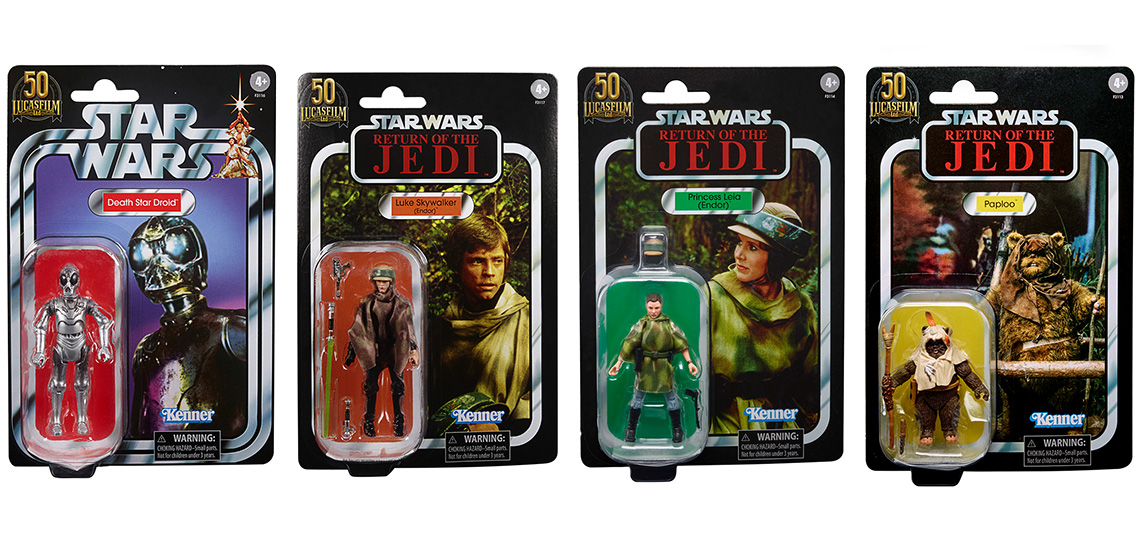 Farmers have stocked up on 3 more of the Lucasfilm 50th Anniversary Vintage Collection figures, and they are currently discounted in price. Death Star Droid, Endor Luke Skywalker, and Tusken Raider join the previously listed (and generally still currently available) Endor Princess Leia and Paploo the ewok. Even better, current toy sales mean you can pick these up for $21.99 each (regular price = $27.99). They're not currently in stock for online purchase, but you can check branch availability through the Farmers website. Sadly, and curiously, the AT-ST Driver from the first wave, has not shown up in New Zealand department or toy stores yet.
The 2 new figures have been confirmed at a few Auckland branches including Albany and Glenfield. Join the conversation on the SWNZ Facebook page to keep up to date with reports from other fans around the country.