The Bad Batch FigPin Preorders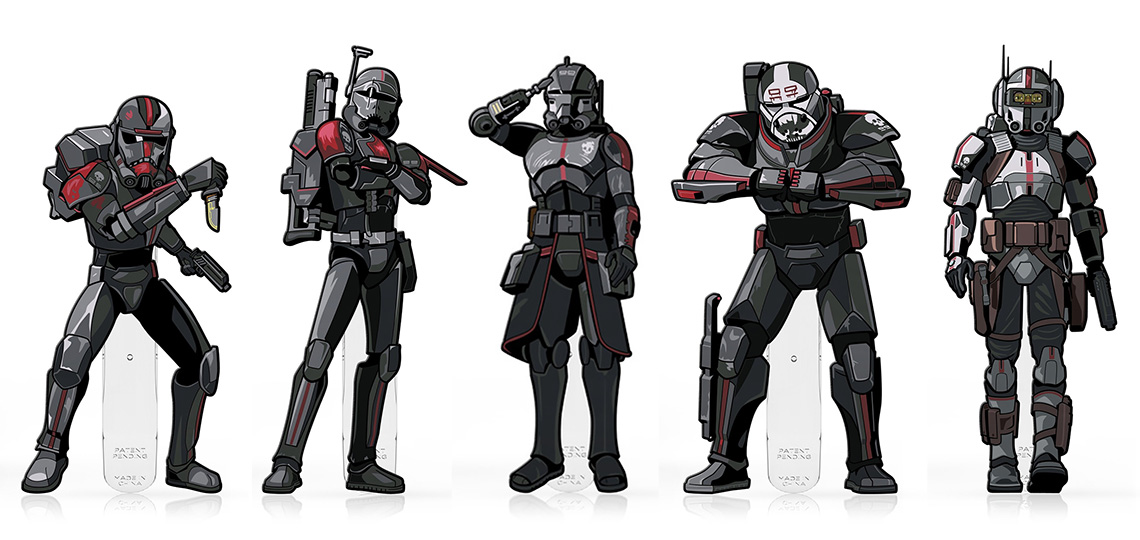 The Bad Batch lends itself exceptionally well to product sets… it's pretty hard to stop at just buying one character from the line-up. The latest collectibles metal pins from FiGPiN leverages this with a wave of five Bad Batch members.
FiGPiNs are 3-inch tall metal figure pins that ship in custom acrylic cases, each coming with a plastic base and themed backing card.
Every FiGPiN ever manufactured has a unique serial number laser engraved on the back. With the FiGPiN App you can unlock that serial number to discover the rarity of your FiGPiN (The Factory Score) and begin earning points as a proud owner of an awesome FiGPiN (The Story Score).

It doesn't stop there! Every time you share, like, battle, check-in or tag your FiGPiN you will be powering up your FiGPiN to earn more points. But here's where collecting FiGPiNS gets really good. The more Story Score you earn per pin, the more FiGPiN POWER you will amass!