LFL 50th Anniversary TVC Endor Leia and Paploo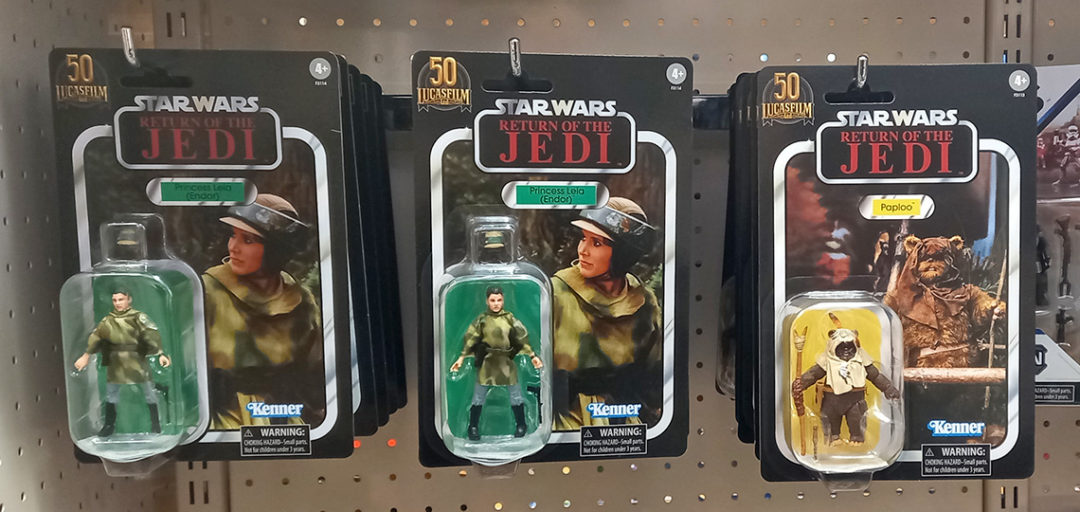 It initially wasn't clear if we were going to get the recent Walmart exclusive ROTJ Lucasfilm 50th anniversary wave 3.75″ Vintage Collection figures in New Zealand, but Farmers department stores are stocking at least 2 out of 3 of them locally. Currently, you can grab Princess Leia (Endor), VC191, and Paploo (Ewok), VC190 at discount prices during the toy sale running until the weekend at your local Farmers branch.
They are not currently available for online ordering, but you can use the Farmers website to check stock levels at your local branch(es).