Death Watch Mandalorian Black Series Replica Helmet at EB Games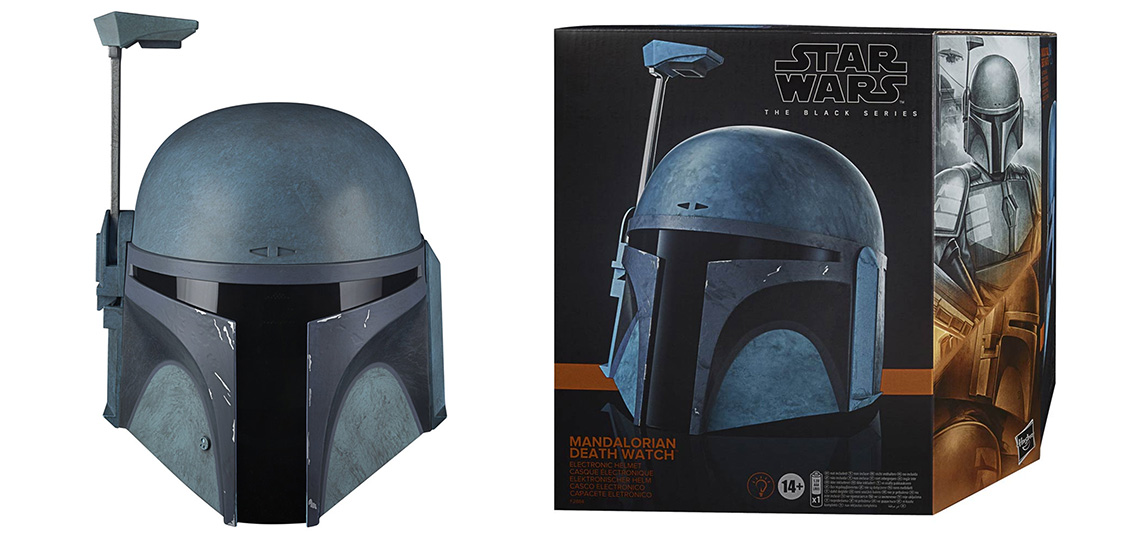 The Death Watch Mandalorian Black Series 1:1 replica helmet was announced in Hasbro's May the Fourth product announcements, where is was described as being a GameStop exclusive in the US. Locally, EB Games has this replica up for preorder now. This helmet was first seen in the flashback scenes of episode 8 of The Mandalorian.
Sure, this is just technically another re-paint of the Black Series Boba Fett helmet (complete with the texturing around the visor due to the battle-damage weathering on the original release), but the colours and paint finish mean it'll really stand out in a display line-up beside your Boba Fett helmet variants.