Silver Beskar Bars from NZ Mint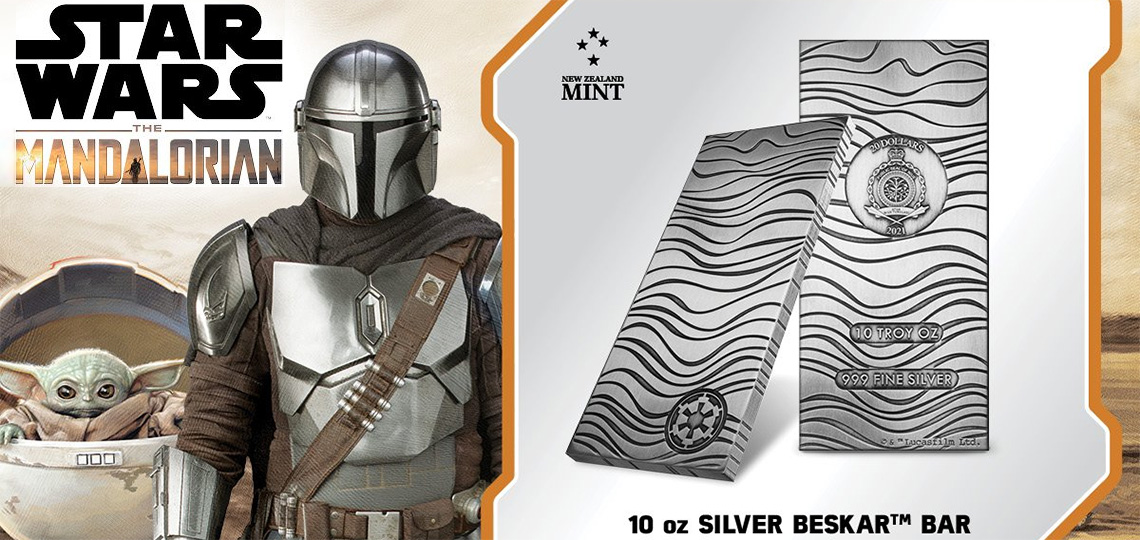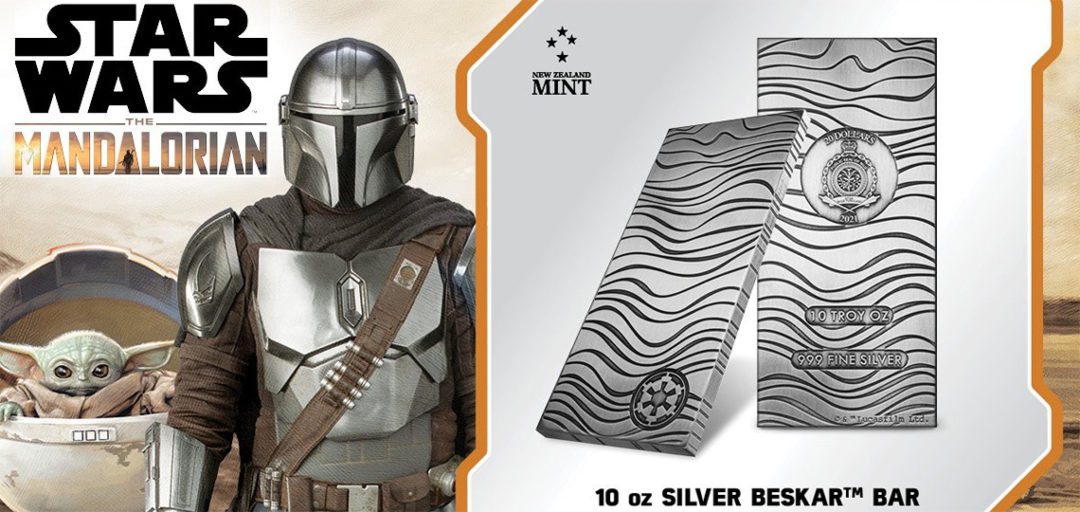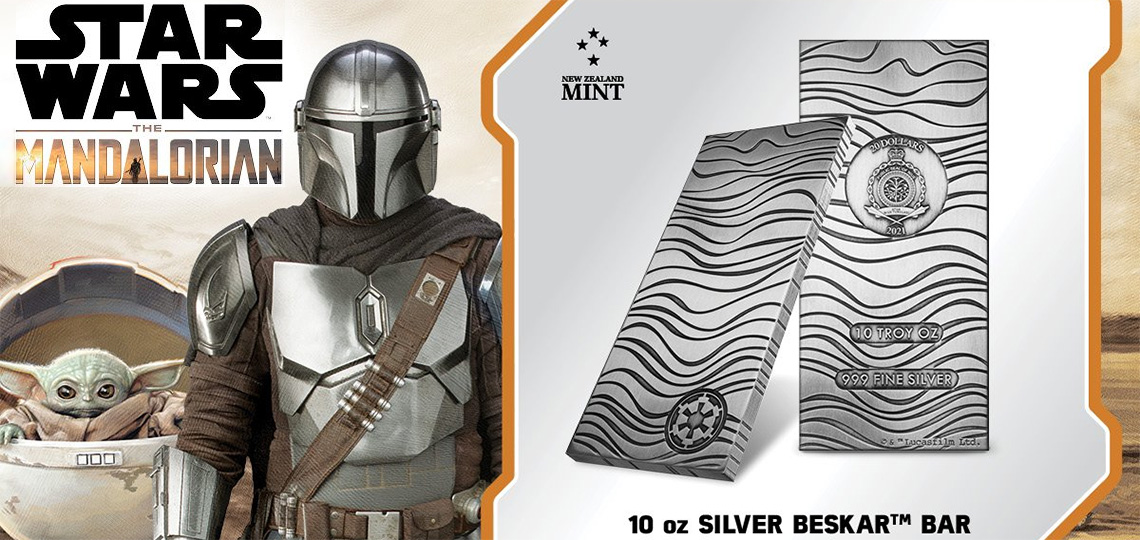 From New Zealand Mint, these pure silver Beskar Bars are a novel idea, but I guess it was inevitable that they would sell out so fast (within minutes of release). This was in part due to the fact that an unnamed customer reserved 800 of the 1000 mintage, meaning only 200 were available for direct purchase from the NZ Mint website.
These licensed replica Beskar Bars are crafted from 10oz of pure silver, and are legal tender in Niue with a denomination of $20.
The Mandalorian is the smash hit Lucasfilm series which premiered on Disney+ in November 2019. In the first episode, The Mandalorian bounty hunter is promised Beskar steel as a reward for bringing his target back, and he gets a first piece as a down payment. Mandalorian armour forged from Beskar can withstand blaster bolts and Ligthsaber strikes, and its nearly impenetrable protection made the warrior class difficult to defeat at the height of their power. Within a few scenes therefore, we see it melted down and converted into a new piece of shoulder armour!

The dull, slate grey bars of Beskar steel have wavey ridges and patterns on the surface and are stamped with the Imperial shield of Palpatine's empire. Our 10oz pure silver bar has been designed to replicate this steel and an antique finish completes the transformation. This bar is also legal tender and bears the Niue Coat of Arms on the obverse along with confirmation of purity of the metal and the weight.

Each Beskar Bar is individually packaged inside a clear, protective coin capsule so it can be easily handled and admired. With a mintage of only 1,000, make this your reward today!

This special release was developed in conjunction with one of our customers, and we have only 200 reserved for sale.