Jeremy Bulloch, Boba Fett Actor, Passed Away Aged 75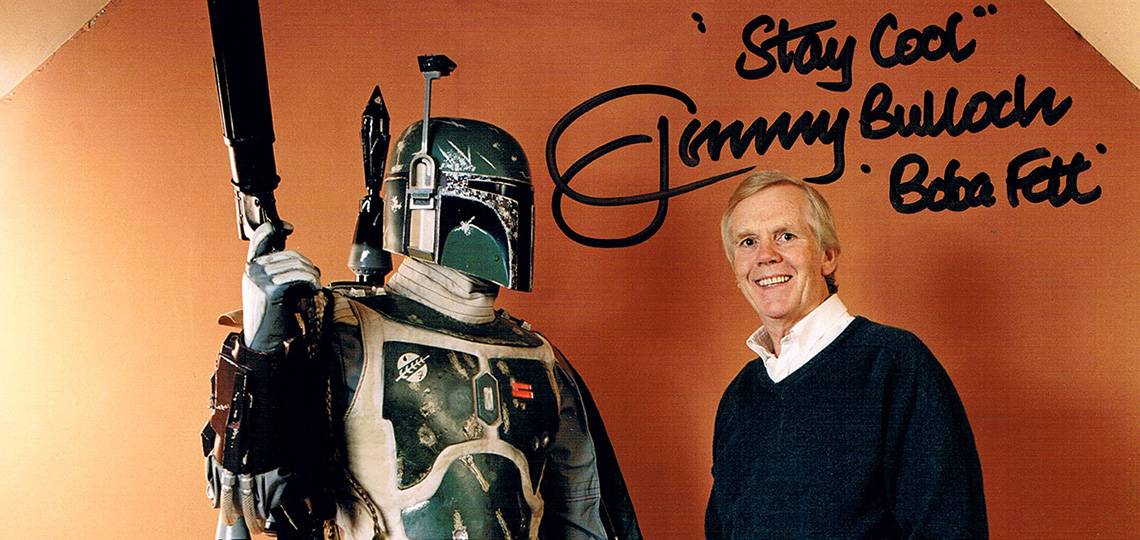 We are very sad to report that Jeremy Bulloch, the English actor who originally wore the armour of Boba Fett in The Empire Strikes Back and Return of the Jedi, passed away in hospital on 17th December (18th Dec NZT). He was aged 75 years, and had his wife of more than 50 years, Maureen, and two of his sons at his side.
Jeremy had a long list of acting credits that included other Star Wars roles (Lieutenant Sheckil in The Empire Strikes Back, and Captain Colton in Revenge of the Sith), a couple of James Bond films, Doctor Who, and many more titles all the way back to the late 1950s.
Jeremy was a frequent guest at many Star Wars and sci-fi conventions, which allowed many fans to meet and interact with him. He visited New Zealand to attend the Auckland Armageddon convention in March 2000 (Aotea Centre). It was meeting Jeremy at that time that kicked off my autograph collecting passion, when I had the pleasure of meeting him and getting the below photo signed by him.
Rest in Peace Jeremy; the Force will be with you always.