Star Wars Pandora Beads in New Zealand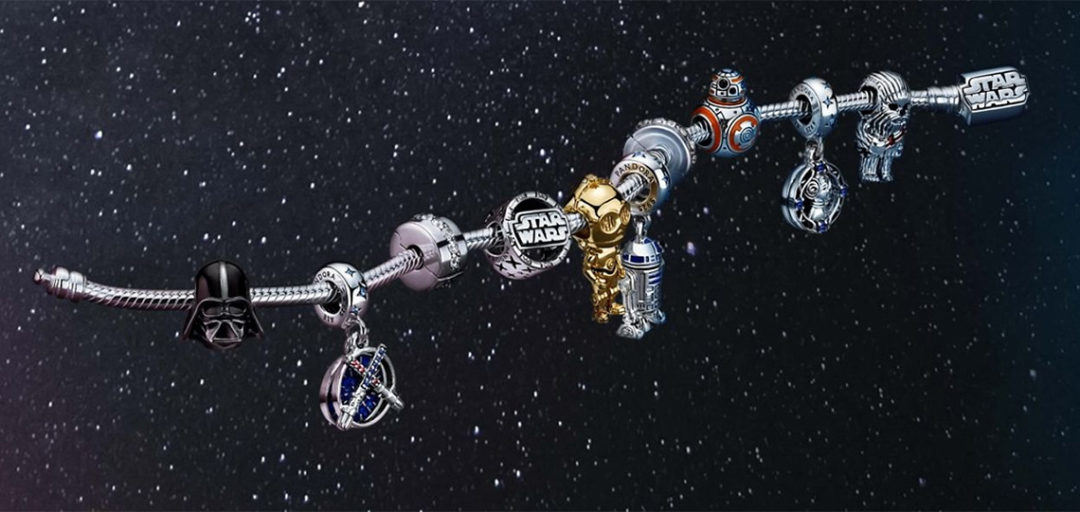 The latest range of official Star Wars Pandora beads and bracelets are available in New Zealand as of today. You can find them at Pandora stores and stockists around the country, or order online.
Over a dozen new bead make up this new collection, including many favourite characters in sterling silver, gold colouring, hand-applied enamel, cubic zirconia, and/or additional coloured crystals. Fill your existing bracelet up or start a new snake chain bracelet with the Star Wars logo on the clasp.