Karl Urban's Rise of Skywalker Role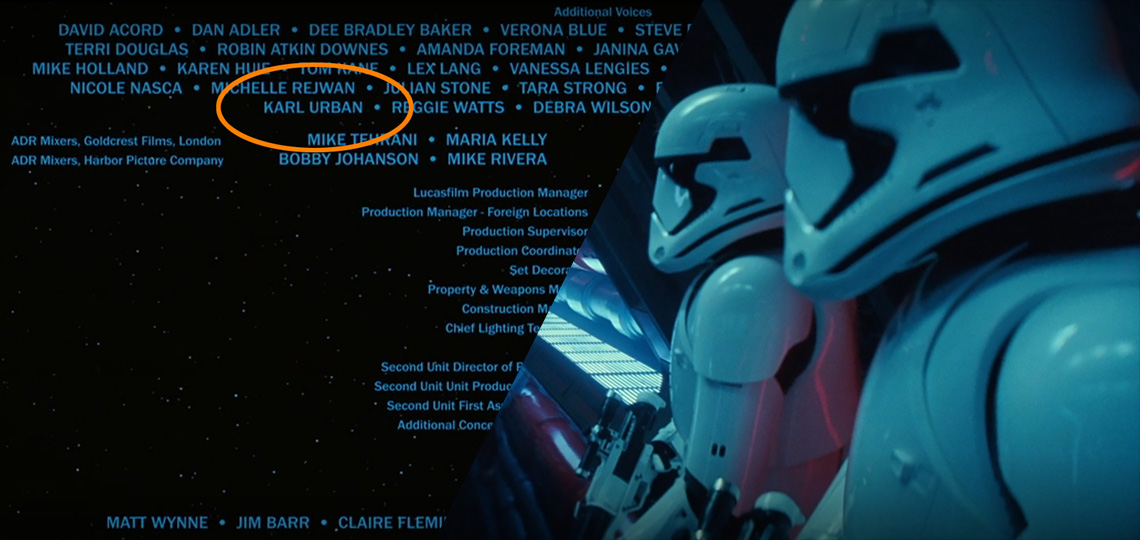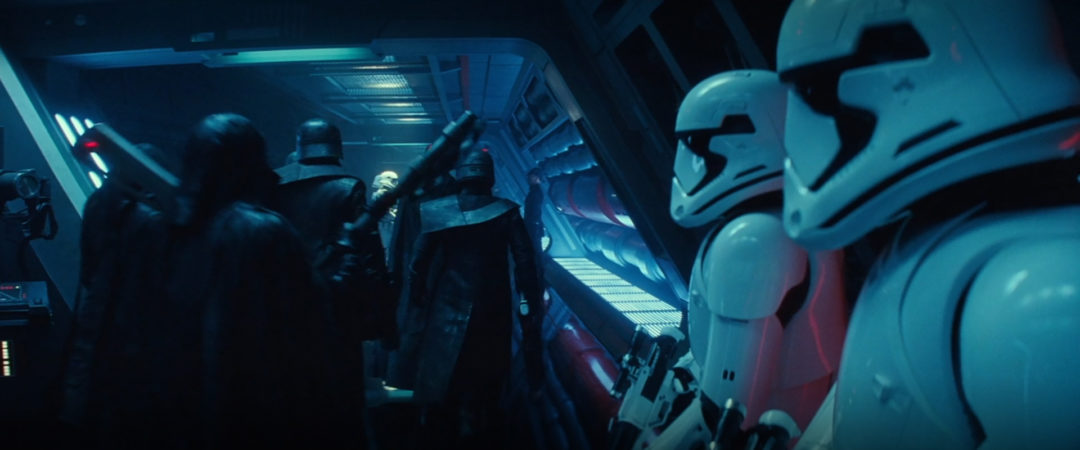 Wellington-born kiwi actor Karl Urban has played roles in a number of big pop culture franchises, including Star Trek, Thor: Ragnarok, Judge Dredd, Lord of the Rings, The Chronicles of Riddick, and most recently, The Boys (oh yeah, and of course, Shortland Street). We knew that he was credited as an additional voice in Star Wars Episode IX: The Rise of Skywalker, but he has now revealed that he actually appears on screen as he utters his line. Urban plays one of two stormtroopers standing in the corridor of a First Order Star Destroyer as Kylo Ren and the Knights of Ren walk past, at which point he says with disdain "Knights of Ren" and his companions agrees, "Ghouls" (the scene takes place at the 20 minute mark).
While speaking to Digital Spy, about the upcoming second season of The Boys, Karl explains that his role came about as a serendipitous opportunity that he jumped at:
"Here's the process," he said. "I had the good fortune to go and visit JJ Abrams while he was shooting The Rise of Skywalker. While I was there, he put me in a stormtrooper uniform and we had a really fun day on set.

"It's been one of my life-long goals to be a stormtrooper, so I can tick that off now."

He also pinpointed the moment in which he is seen (or rather, his stormtrooper costume is) and heard, which is during a scene set on Kylo Ren's (Adam Driver) spaceship.

"What is in the cut is my voice saying 'Knights of Ren' as Kylo Ren walks down a hallway past two stormtroopers. I am one of those stormtroopers," he said.