Cloud City Carbonite Playset Preorder at Pop Guardian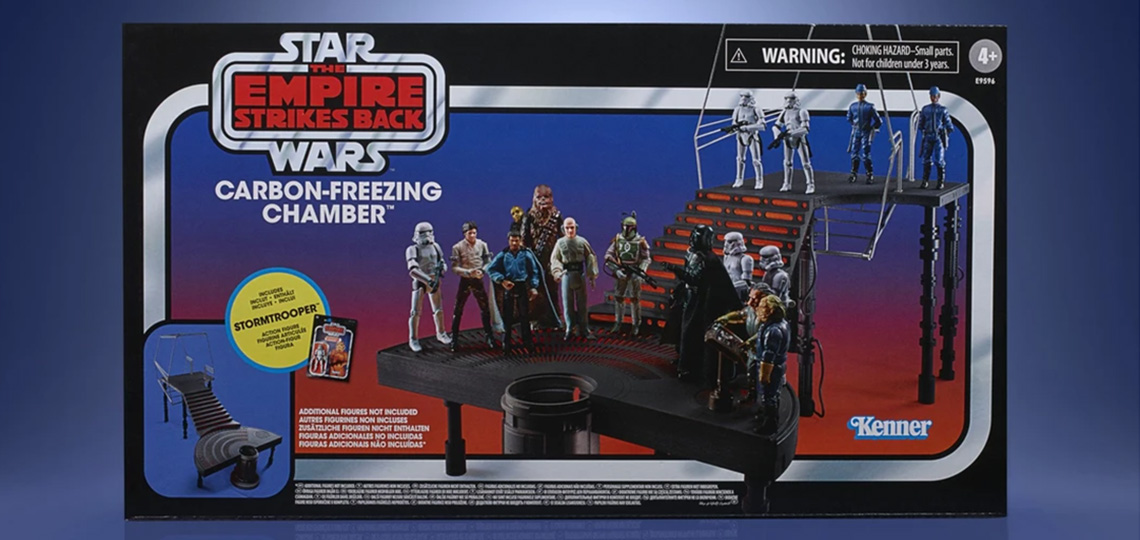 Shop local: the new 3.75″ scale Cloud City Carbon Freezing Chamber playset (in The Vintage Collection packaging) is up for preorder at Pop Guardian. This set includes an exclusive Stormtrooper on a TVC card with Bespin cardback character image.
Click the link below to check out their online store. Don't forget to use the code SWNZ5 during checkout for a 5% discount. Pop Guardian takes all major forms of payment, including payment plans via Zip, AfterPay, and LayBuy.