Black Series The Child/Baby Yoda at The Warehouse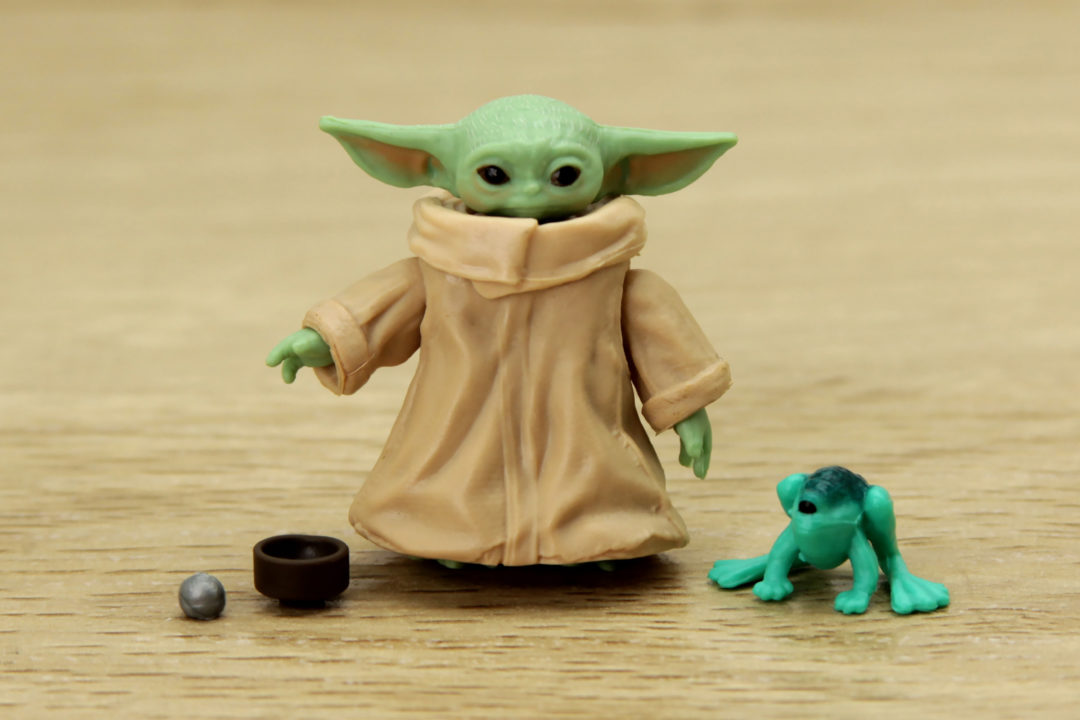 Reports of The Black Series The Child (aka Baby Yoda) figure, from The Mandalorian, showing up at branches of The Warehouse are coming in from around the country. If you haven't been able to find one at your local branch, you can purchase online at the following link.
The Child has 7 point of articulation, most of which are ball joints. This figure comes with a few accessories – control knob from the Razor Crest cockpit, soup bowl, and space frog. Because the accessories are so tiny, they come with a little carry case so that they don't roll away and get lost, if they aren't being used in your display.