Fan Spotlight – Star Wars Figure Photography by Perry Stehlin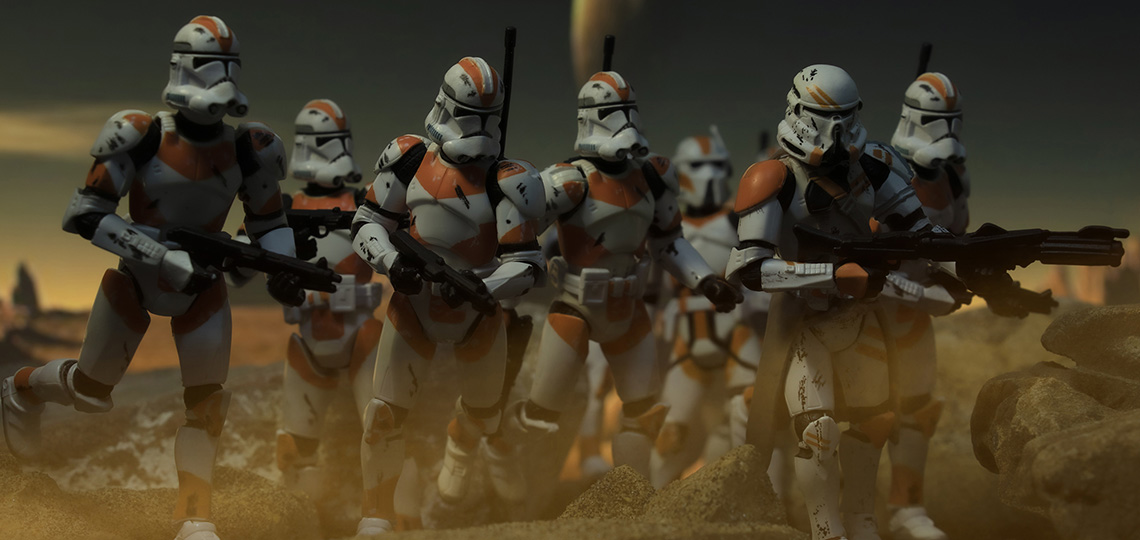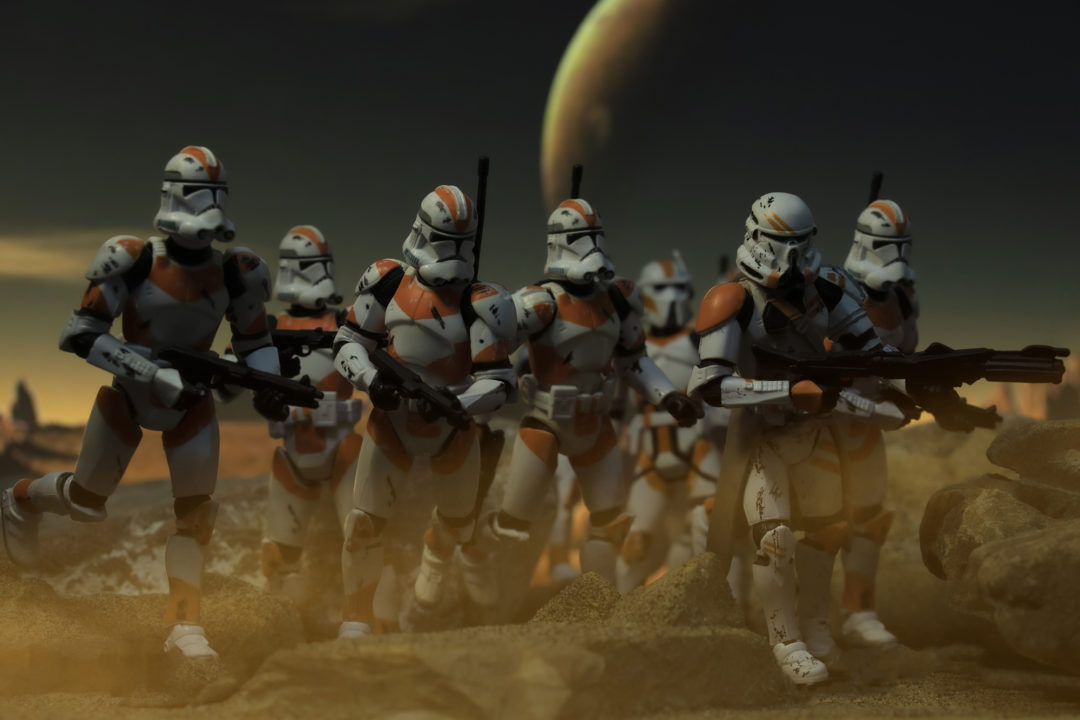 Today we shine a spotlight on local fan Perry J Stehlin, aka That Kiwi Bookshelf Guy, whose Star Wars action figure photography fully immerses characters and troopers into realistic environments and scenes (check out our previous Fan Spotlight articles, and contact us if you would like to show off your specific Star Wars hobby or collection).
Perry tells his story: A few years ago I was looking at taking photography up as a new hobby mainly working with still or product photography. Having a pretty decent action figure collection I thought I will just start doing a few practice shots on my figures mainly targeting my Star Wars figures at the time. All of a sudden I am putting a lot of time creating scenes or dioramas, and weathering my figures to try and make them look real and find myself in a hobby I never ever want to get out of.
I started an Instagram page to share my work but also helped me learn from other artists from overseas as well as some other awesome talent in our very own New Zealand.
My toy photography does cover a lot in regards to Pop Culture but has a special focus on Star Wars and if you have visited my page you will know that I absolutely love the Clone Wars series. I try and pay tribute to some classic characters we all know and love by attempting to make these figures look close to real for the audiences eye in my photos.
It is what I call outside of the box type photography but there is almost no more creative freedom than putting your figure collection into a scene that you as the creator have full control over and taking a photo. Star Wars has given me joy when was a kid and always will therefore paying homage to that via photography brings me a happiness. I hope I can take a picture that will bring someone else that happiness and nostalgia.
Check out more of Perry's work at: