Fan Spotlight – Star Wars Figure Photography by Anthony Lamont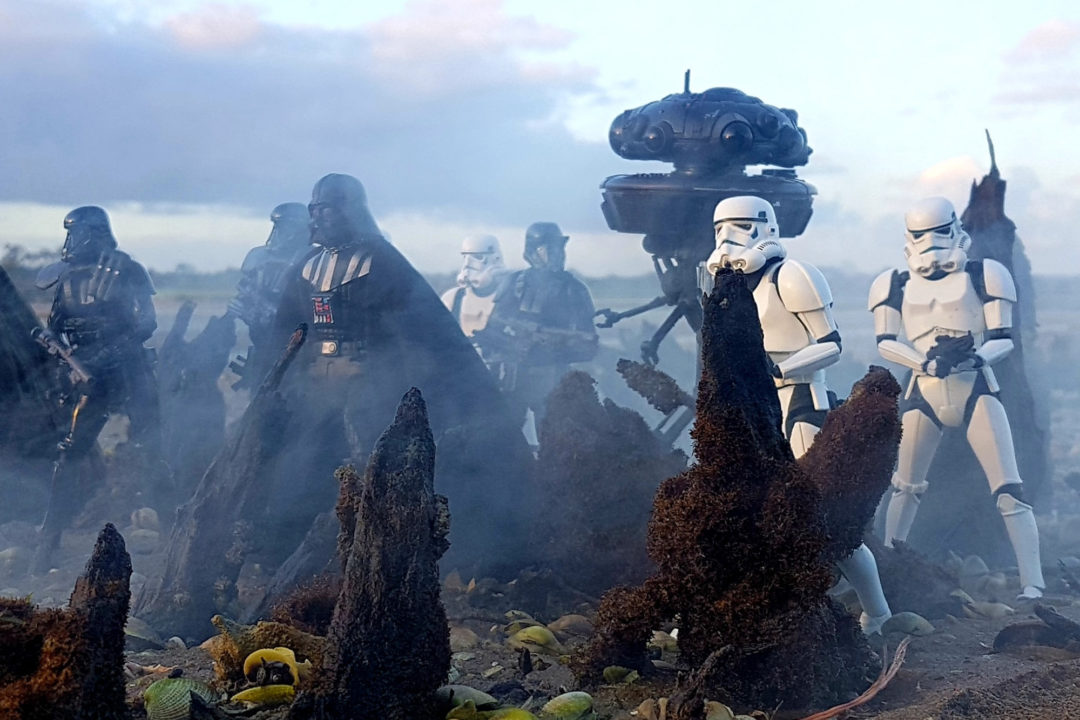 Today we shine a spotlight on local fan Anthony Lamont, who really goes to dedicated lengths to capture interesting and realistic photographs of 3.75″ and 6″ scale action figures (check out our previous Fan Spotlight articles, and contact us if you would like to show off your specific Star Wars hobby or collection).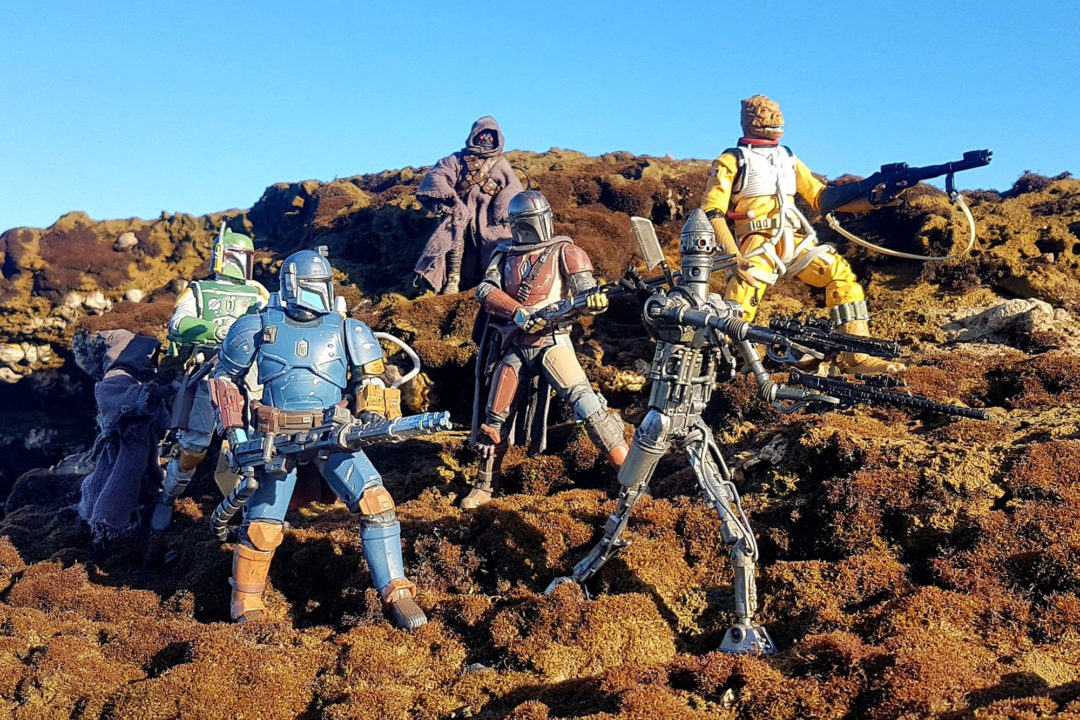 Anthony tells his story: I've always been a Star Wars fan, and enjoyed photography as a hobby. This all started with me having the idea to take a 3.75″ Vader with me, when hiking in Hunua. I found I really enjoyed trying my best to make him come alive. This progressed to more 3.75″ figures, then Black Series figures.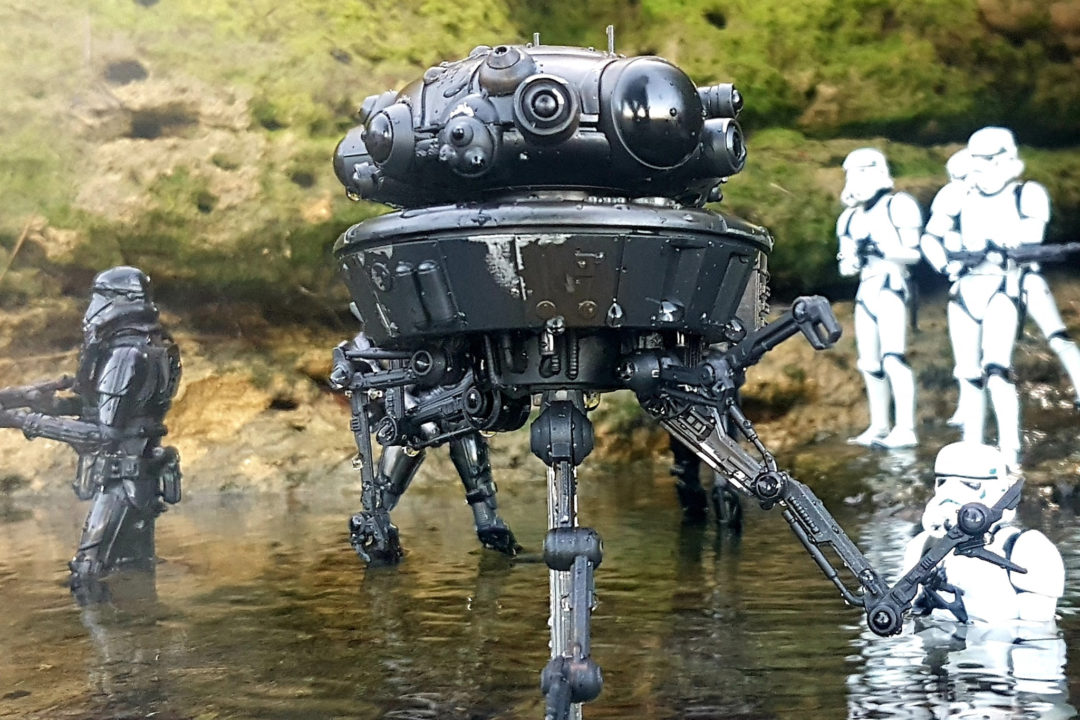 I have to walk or hike to my locations, so I combine exercise in with my hobby too. My wife is very understanding about it, and still shakes her head and laughs at me climbing around water fronts and down gullies, just for that shot I have envisioned.
I enjoy telling stories with my photos, and like to include a bit of dark humour into them. I'm influenced by the beauty of nature in NZ and using natural lighting for effect as much as possible. I have been fooling around with a lighting set up at home, but it's very much in a learning phase with that.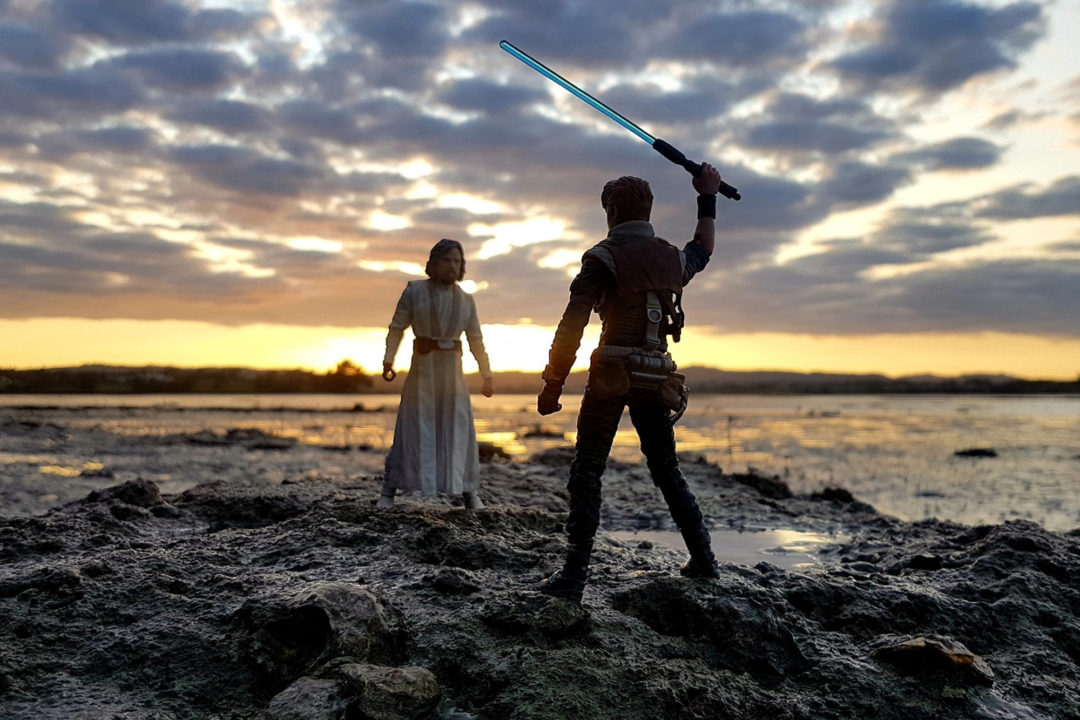 Check out more of Anthony's work at Facebook.com/starwarspoorlymadecomics/ and instagram.com/starwarspmcap/