Flashback – Carrie Fisher at Celebration IV, 2007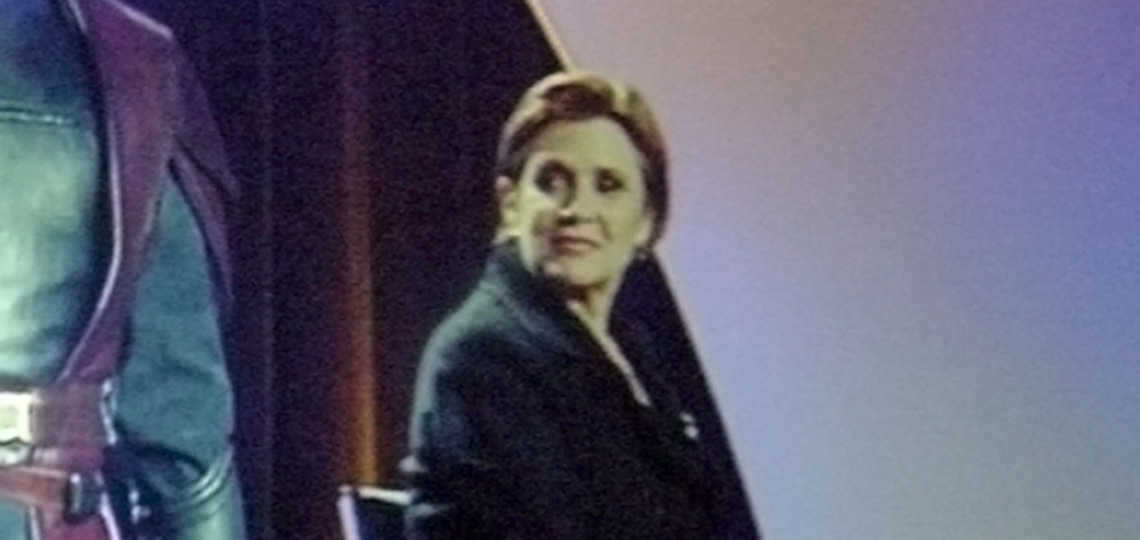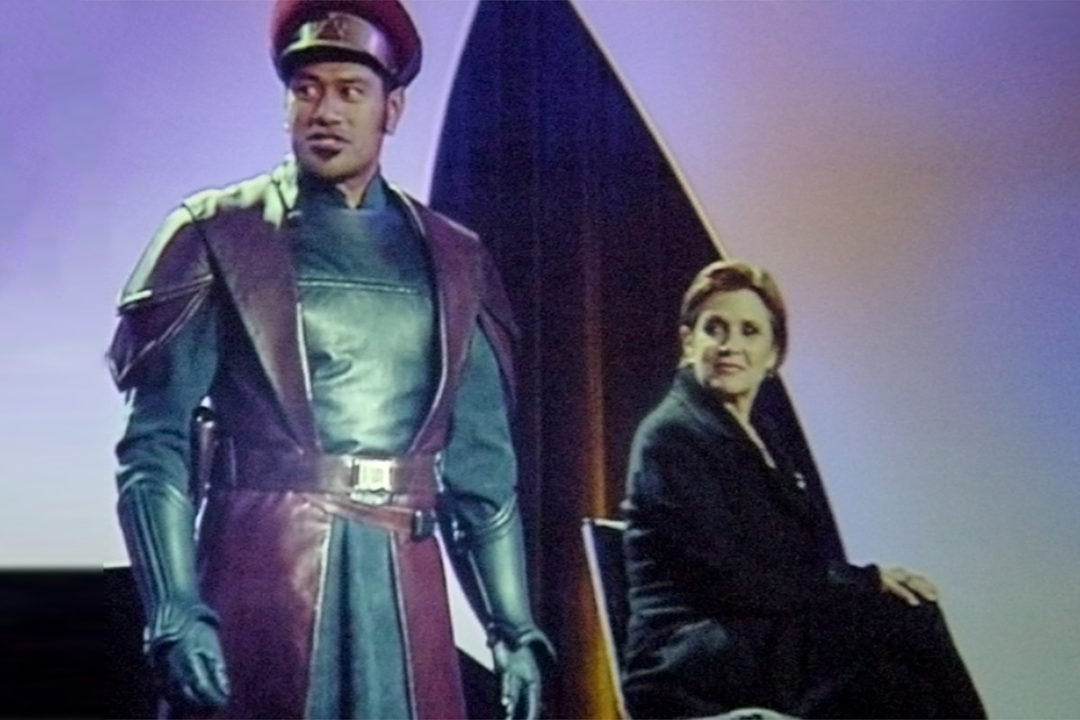 At the time of writing, we are hours away from a nationwide pandemic lockdown. An immediate consequence is the closure of all non-essential shopping – because of this, SWNZ will take a necessary break from local store reports, and focus on other content that shares and celebrates Star Wars hobbies and the Star Wars fandom in general.
On that note, here's a little video clip (hastily recorded, mainly for the audio) of Carrie Fisher at the Celebration IV convention in 2007 – watch as she recites her famous "Help Me Obi-Wan Kenobi" speech in front of a live audience at the Los Angeles event.
Fans at Celebration IV can join actress Carrie Fisher for an intimate evening on Saturday, May 26. Fisher, who portrayed the feisty Princess Leia in the original Star Wars trilogy, will share memories and anecdotes from her experiences with the saga, in stories told as only Carrie Fisher can tell them. Without a script, without an M.C., the evening promises to be a one-of-a-kind conversation filled with witty and candid insight and memories. Fans of the Star Wars movies and fans of Fisher's work in the movie, television, and publishing arenas, won't want to miss this opportunity to hear from one of the actors who has been part of the Star Wars story since the beginning.

Tickets to A Conversation With Carrie Fisher were available first to registered pass holders for Celebration IV. However, any remaining tickets will be available for sale in the South Hall lobby registration area at Celebration IV, while supplies last.

A Conversation With Carrie Fisher.
Saturday, May 26, 9pm.
Concourse Stage, Los Angeles Convention Center.
Tickets: $15.
Seating is limited.

Star Wars Celebration IV Souvenir Program
Check out all our previous Celebration IV coverage.