Stormtrooper Helmet Coin from NZ Mint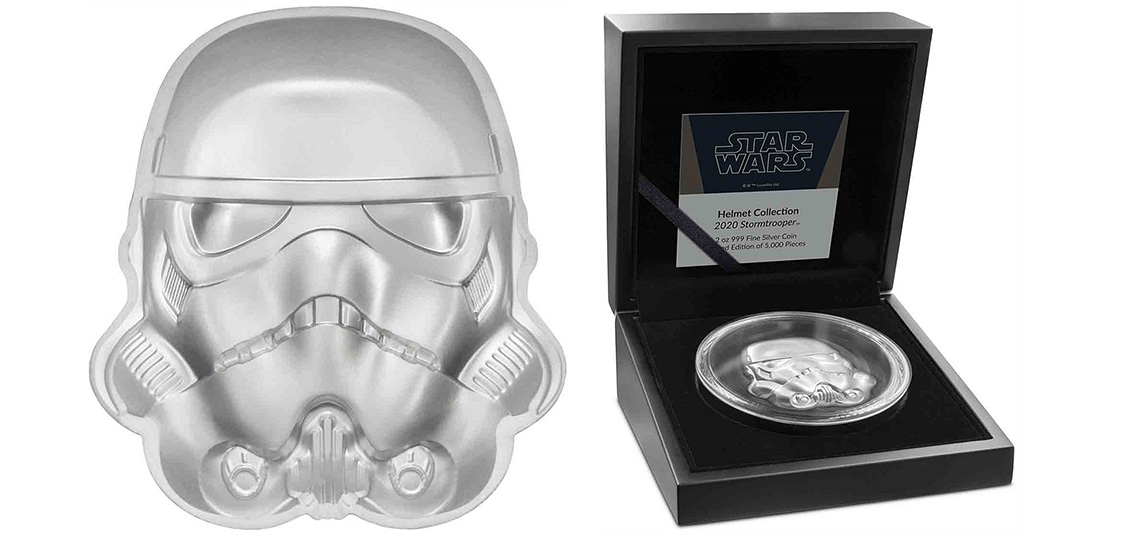 Following on from the Darth Vader helmet coin, the second release in NZ Mint's Ultra High Relief helmet coin line is an imperial stormtrooper crafted from 2oz of pure silver.
This 2oz pure silver coin replicates the iconic Stormtrooper helmet in perfect detail. To provide further impact this unique coin follows the outline shape of the ominous helmet, rather than being a traditional round. Ultra-High Relief Minting techniques are also used to add more depth to the design.
The obverse simply bears the Ian Rank-Broadley effigy of Her Majesty Queen Elizabeth II, confirming it as a limited-edition coin.
The coin is kept secure in a coin capsule which is nestled in black velvet inside an impressive Star Wars themed coin case designed specifically to showcase the 3D aesthetic of the coin. The Certificate of Authenticity, confirming the metal purity and limited mintage, can be found inside the coin case which is placed inside a Star Wars themed outer box. It surely is the ultimate collectible!
Only 5,000 of these precious coins will be produced.