Pre-Order The Vintage Collection Troop Transport (The Mandalorian)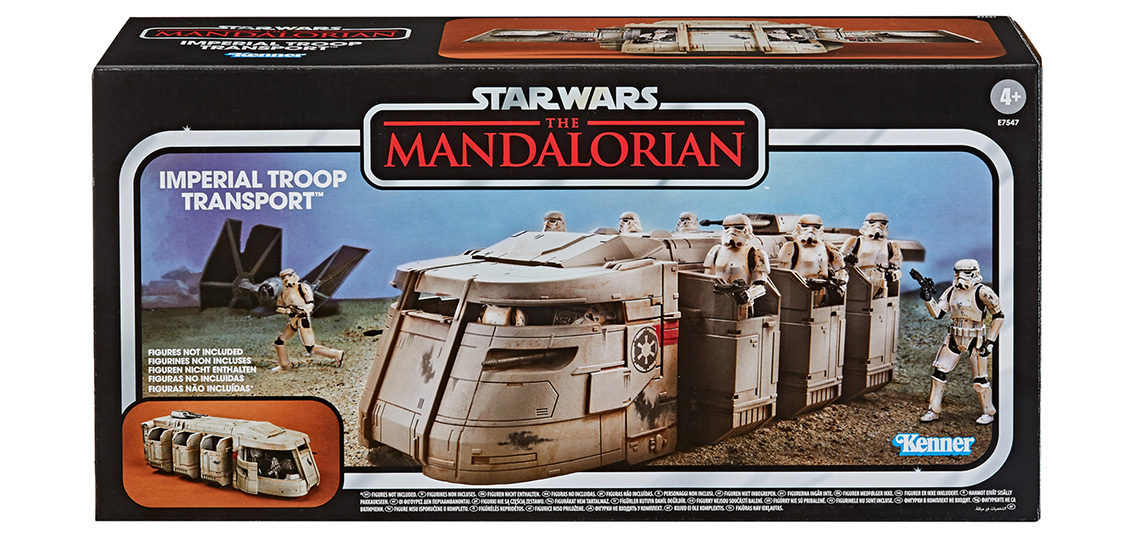 The 3.75″ scale Vintage Collection Imperial Troop Transport, from The Mandalorian streaming series, is available for pre-order at Mighty Ape right now.
This fan-favourite vehicle first came into existence as a action figure-scaled toy in the late '70s, complete with electronic sound effects, even though it never showed up on screen. The design later appeared in a few comics, and was revisited in the Rebels animated television series, for which an updated toy version was created. Now, it has also been utilised in live-action form in the closing episodes of The Mandalorian, and this latest iteration of the toy includes all the up-to-date detail we would expect to see in a live-action version.