The Child/Baby Yoda Life-Size Statue from Sideshow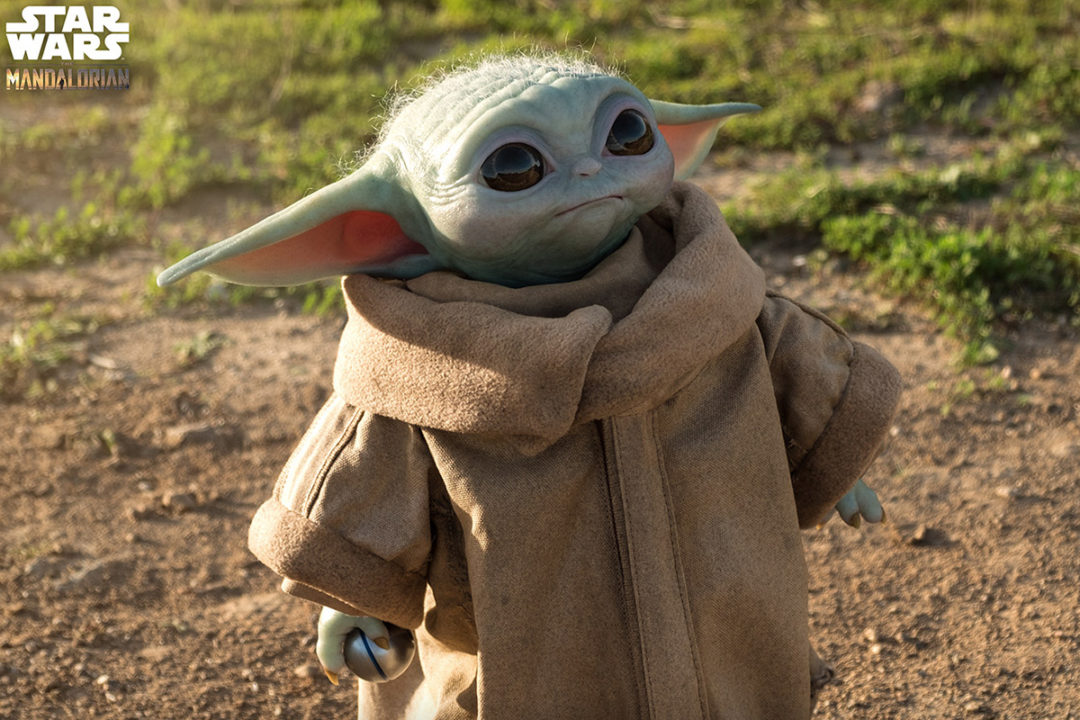 ICYMI – the life-size, uber-accurate The Child/Baby Yoda statue Sideshow Collectibles (announced yesterday… with the resulting traffic nearly melting their website servers) is also available from Mighty Ape.
The expected release date is Aug 2020 – Oct 2020.
The Child Life-Size Figure measures 16.5" tall, standing on a simple black podium base that lets this adorable alien steal all of the focus- along with the Mandalorian's ship parts. Inspired by its unique onscreen appearance, this mixed media statue features a tan fabric coat swaddling The Child as it gazes up with charming wide eyes, hiding the silver shift knob from the Razor Crest in its right hand.

Every inch of this incredibly lifelike figure has been meticulously detailed to recreate everything that Star Wars fans love about the young alien, from the fuzz on its wrinkled head to its irresistible pout, all the way down to its tiny, toddling feet. Fans looking to bring home The Mandalorian collectibles need look no further- bounty hunting is a complicated profession but collecting the galaxy's cutest alien has never been easier!
This page contains affiliate links. When you make a purchase using these links, SWNZ receives a small commission, at no added cost to you.