New Stormtrooper Silver Coin and Collection from NZ Mint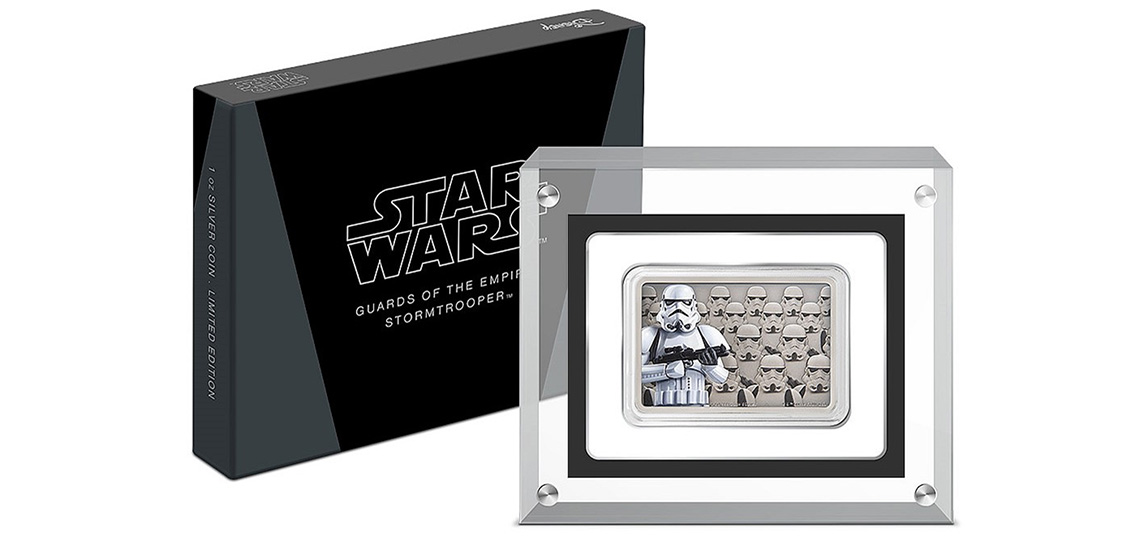 New Zealand Mint have launched their new Guards of the Empire silver coin collection with a stormtrooper 53mm x 36mm coin, made from 1 Troy ounce of 999 Fine Silver, and legal tender ($2 denomination) in Niue.
This product is available for pre-order now, and will ship from Friday 22nd February 2020.
The Empire's elite shock troops, the Stormtroopers, are naturally the first to feature in the officially licensed Guards of the Empire Silver Coin Collection.

This coloured and engraved coin features a Stormtrooper with his blaster rifle in front of a horde of the infamous "bucketheads". The design is completed with an antique finish.

Made from 1 oz of fine silver, this striking rectangular collectible is packaged in an innovative acrylic holder, which frames the coin and lets you display it easily. A uniquely numbered Certificate of Authenticity is included which, along with the outer box, is Star Wars branded and complements the overall design.

With a worldwide availability of only 2,000 coins, don't miss this shot at starting your Guards of the Empire collection.