'Revenge of the Sith' Silver Foil from NZ Mint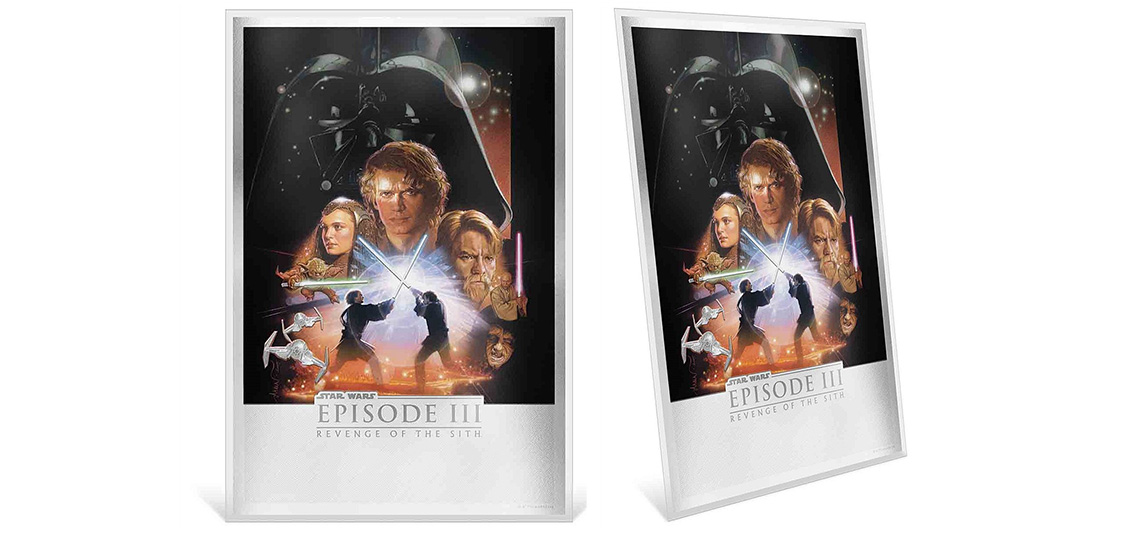 The silver foil line from New Zealand Mint are a series of 35g of fine silver products, measuring 175mm x 262mm. To date, in their Star Wars collection, NZ Mint have released movie posters from the Original Trilogy, Prequel Trilogy, and a vintage Marvel comic cover as silver foils. Following on from the earlier additions to this line comes the final installment from the prequels – an Episode 3: Revenge of the Sith movie poster silver foil. The silver foils come with a certificate of authenticity and custom acrylic holder; they are legal tender in Niue.
The final episode in the Star Wars prequel series, Star Wars: Revenge of the Sith, is celebrated with a 35g premium silver foil. This sixth release in the Star Wars Posters Premium Silver Foil Collection uses a combination of both colour and engraving to create a dramatic replica of the film poster's artwork.

This delicate silver foil memento is protected by an acrylic holder which also frames it and allows for easy display. A Certificate of Authenticity is printed on the themed outer carrier.

The foil is legal tender in Niue, the obverse featuring the Ian Rank-Broadley effigy of Her Majesty Queen Elizabeth II. This is a true certified limited edition, only 10,000 will be sold worldwide!