Latest Empire Magazine in NZ (with Mando Posters!)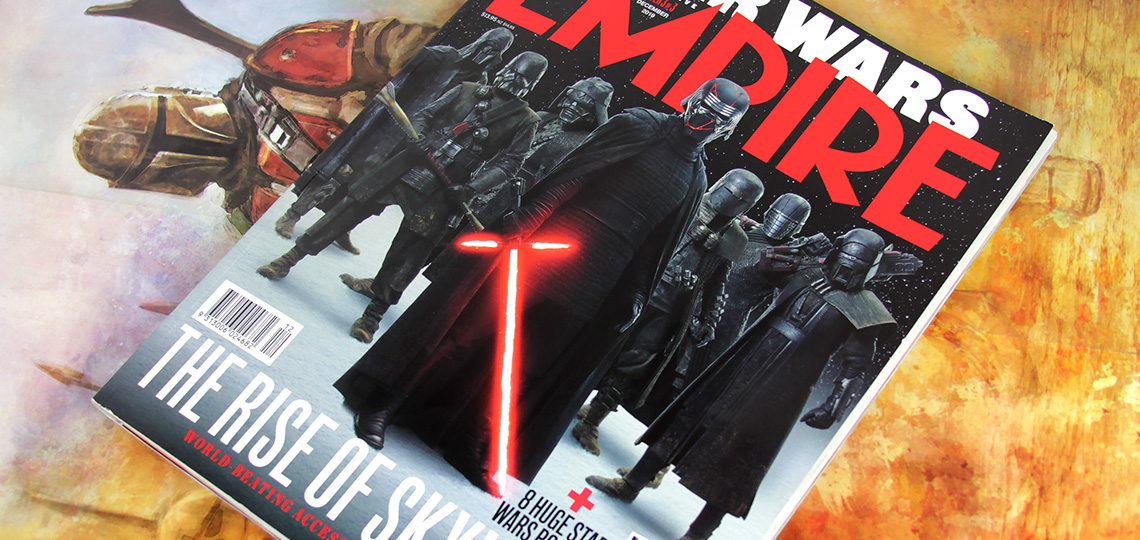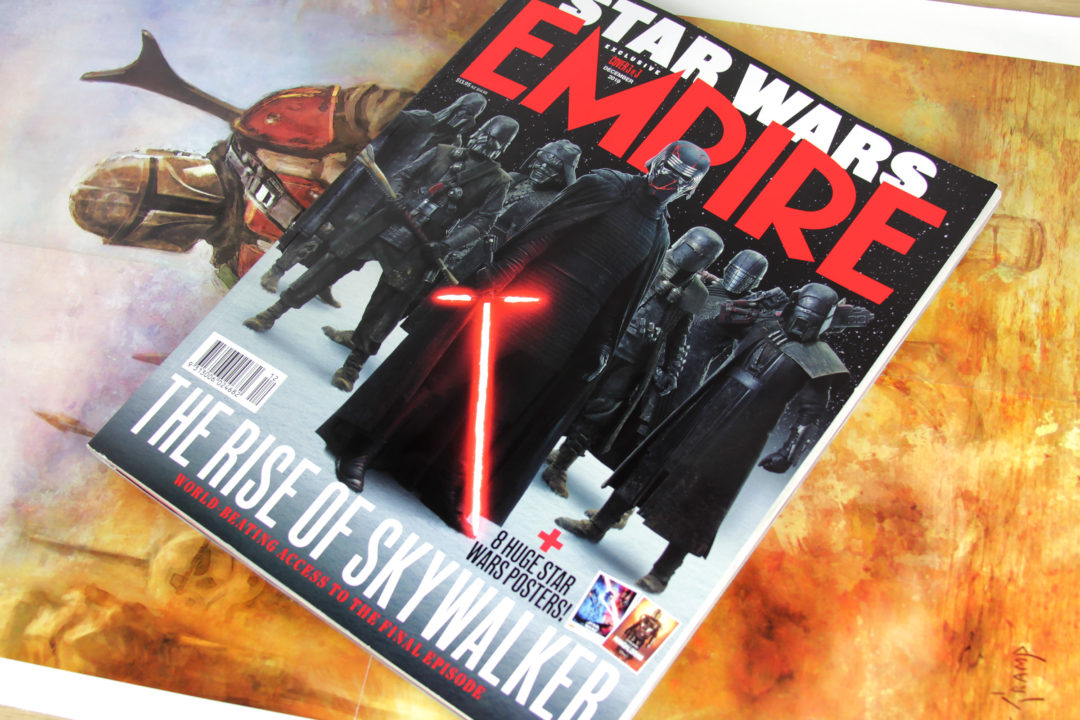 The December 2019 issue of Empire magazine comes with 3 different Star Wars covers, lots of The Rise of Skywalker coverage, and 8 fold-out posters (3 from The Mandalorian)! It is on shelves at retailers in NZ right now.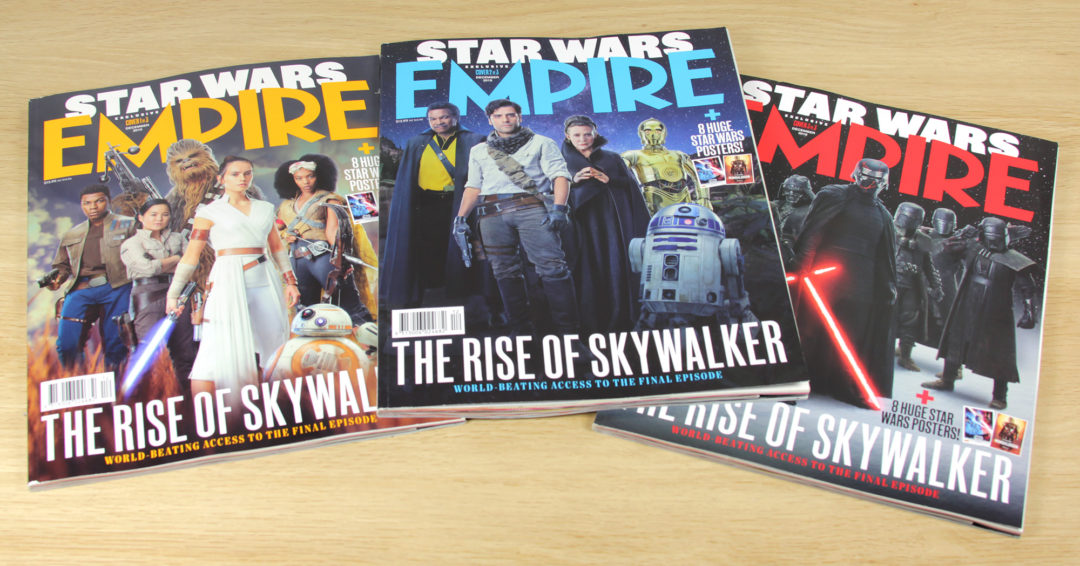 Cover variants include 1) Rey with Finn, Rose, Jannah, Chewbacca, & BB-8, 2) Poe with Lando, Leia, C-3PO, & R2-D2, and 3) Kylo with the Knights of Ren.
Inside you'll find over a dozen pages of Star Wars material spread over a couple of articles, including an article interviewing Episode 9 writer/director JJ Abrams and writer Chris Terrio.
The posters include promo images of The Mandalorian himself, and Kuiil, with the series logo, one of Mando concept art by Cliff Cramp, Episode 9 "Dark Rey" by Jeremy Saliba , a The Rise of Skywalker movie posters, and 3 Original Trilogy movie posters by Drew Struzan.