Gold Sequel Action Figure Multi-Packs at The Warehouse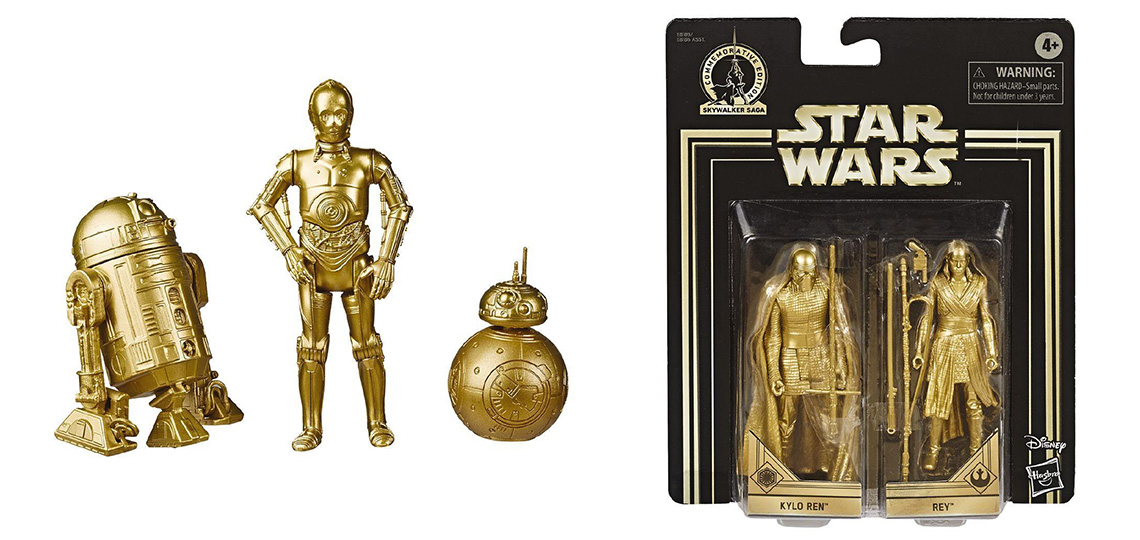 Following on from the Original Trilogy and Prequel Trilogy gold-coloured 3.75″ action figure 2-packs, The Warehouse have added 3 Sequel Trilogy collectible sets.
The newly-released, exclusive 2-packs include: Finn & Poe Dameron (The Force Awakens), Kylo Ren & Rey, R2-D2 & C-3PO & BB-8.
A buy-one-get-one-half-off promotion is currently in effect, including for these collectibles.