Starship Duvet Cover Set at Briscoes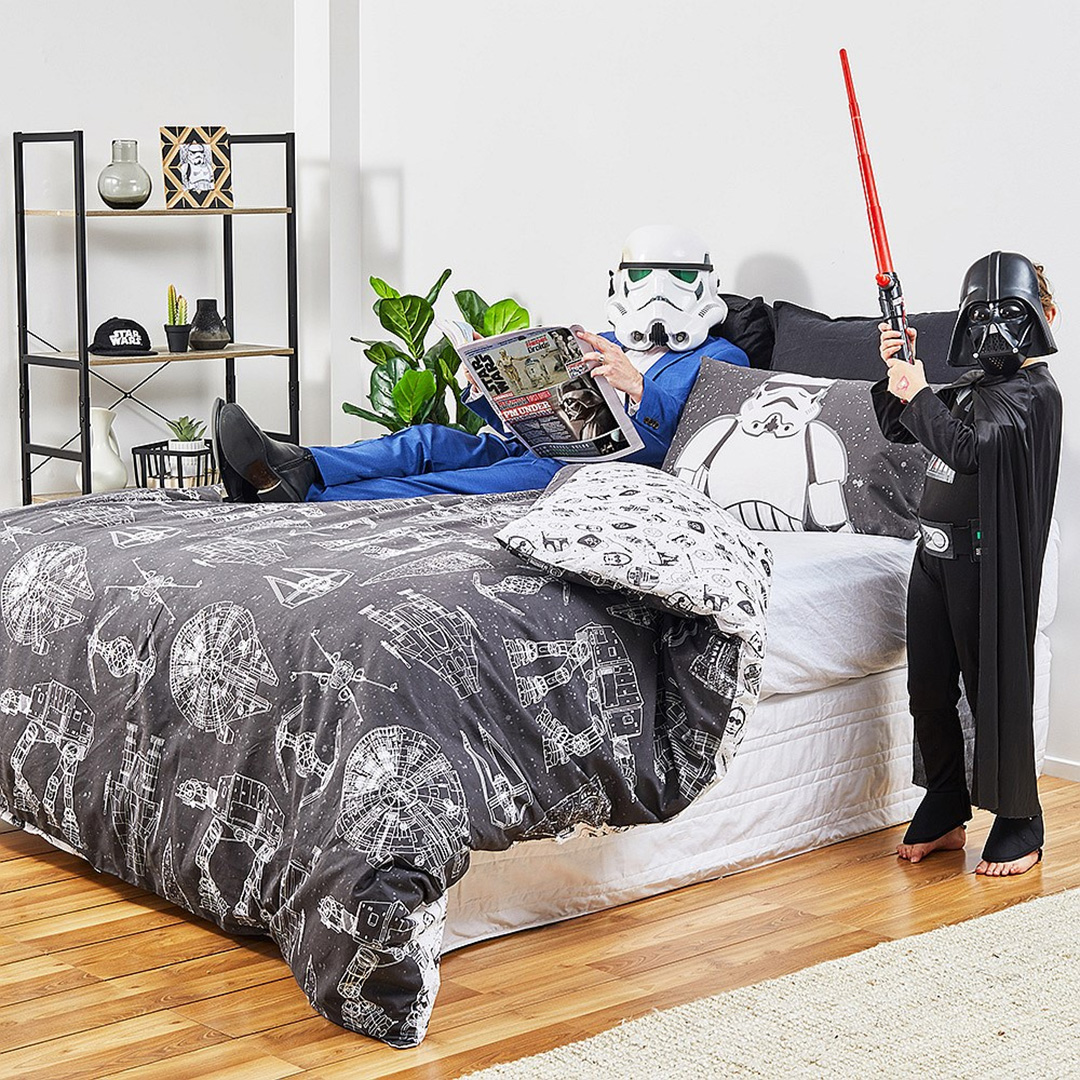 A new Star Wars duvet cover set is now available at Briscoes. A bold white-on-black design features classic Star Wars vehicles including the Millennium Falcon, AT-AT, TIE-Fighters, X-Wings, A-Wings, and a Star Destroyer. The set includes 1x duvet cover and 1x pillowcase – duvet cover is reversible, featuring an alternate print made up of Original Trilogy characters.
Available in single to king sizes. Available online, or check your local branch.