Episode 9 Empire Magazine in NZ Stores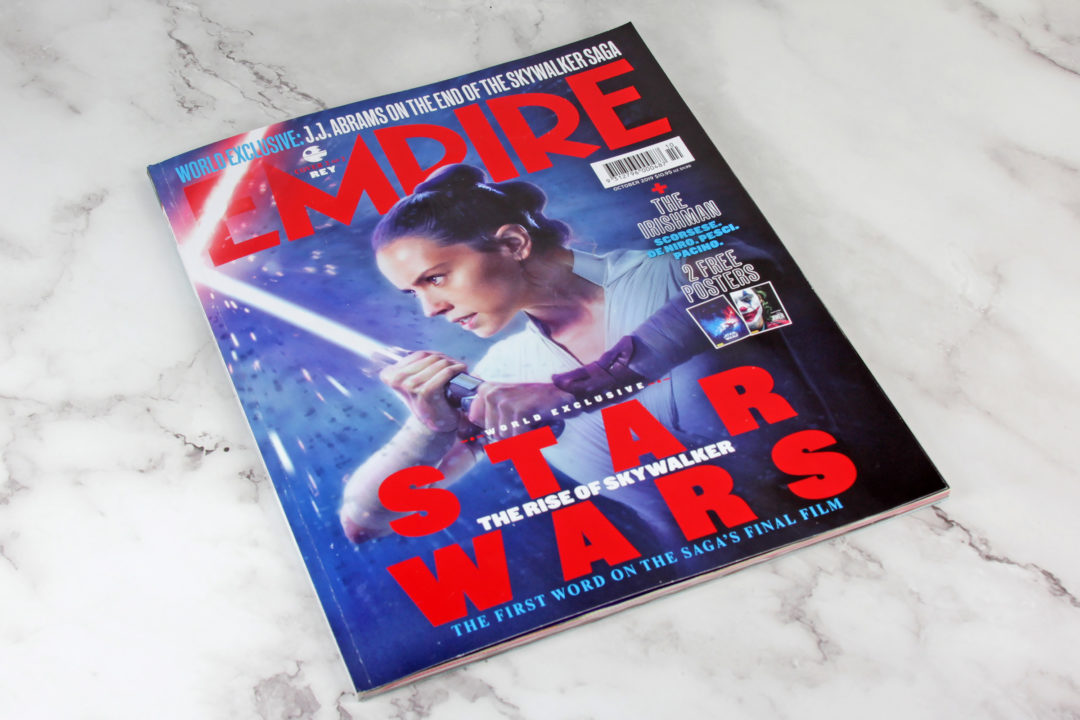 The October issue of Empire magazine is currently on shelves in NZ supermarkets and booksellers. Two different The Rise of Skywalker covers are available (Rey & Kylo), and as well as having exclusive photos in the coverage, a pull-out poster is included.
Inside you'll find an 8-page article taking a look behind the scenes of the upcoming movie (just weeks away now), based on a world-exclusive interview with Episode 9 writer/director J.J. Abrams
The magazine is priced at $11.95 in NZ.