NZ Mint Darth Vader Silver Figure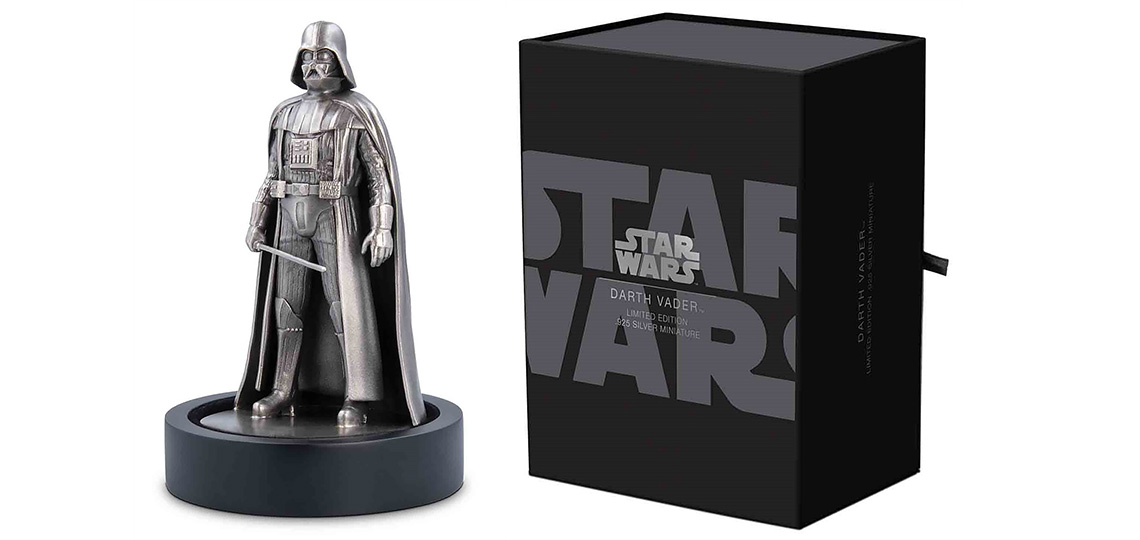 New Zealand Mint has expanded beyond precious metal Star Wars coins and notes, into the realm of cast silver sculpted figures. The first in their Star Wars line of miniatures is a 9cm tall Darth Vader figure, containing 150g of sterling silver, limited to 1000 pieces worldwide.
This is a unique solid silver miniature of the Sith Lord himself, Darth Vader. Guaranteed minimum 150g sterling silver this menacing design, by 3D master sculptor Alejandro Pereira Ezcurra, shows the iconic villain standing firm and holding his Lightsaber ready for action! This is a very limited-edition piece, with only 1,000 casts available worldwide.

The miniature stands approx. 9cm tall. The silver purity, Lucasfilm copyright, and unique production number are detailed on the base. An additional stand provides further New Zealand Mint authentication confirming the name, series number and unique production number on a metal plate.

This powerful figurine will arrive inside a high-quality Star Wars themed case. Give yourself to the dark side… It is useless to resist!