Star Wars Voice Actors at Armageddon Auckland 2019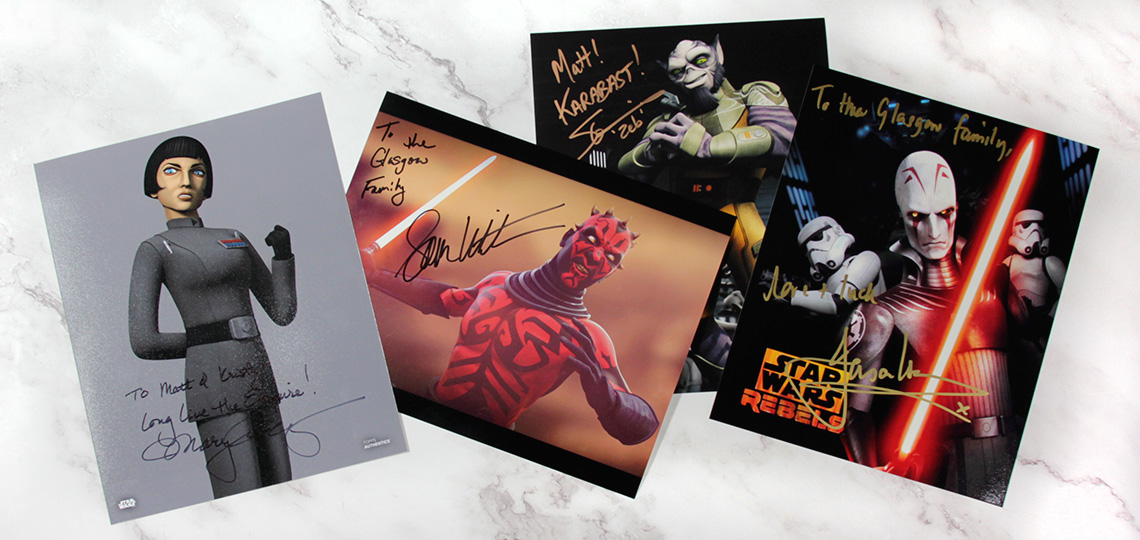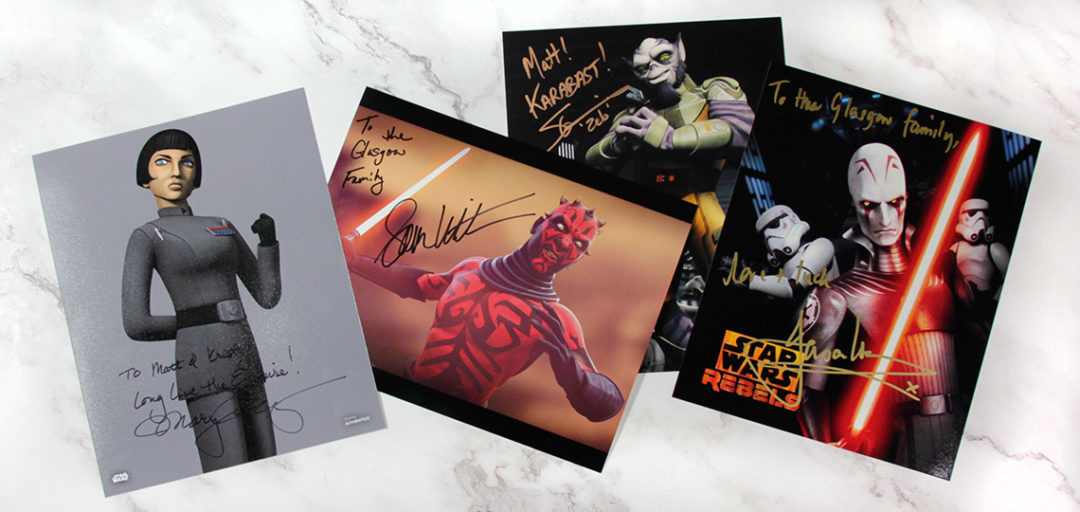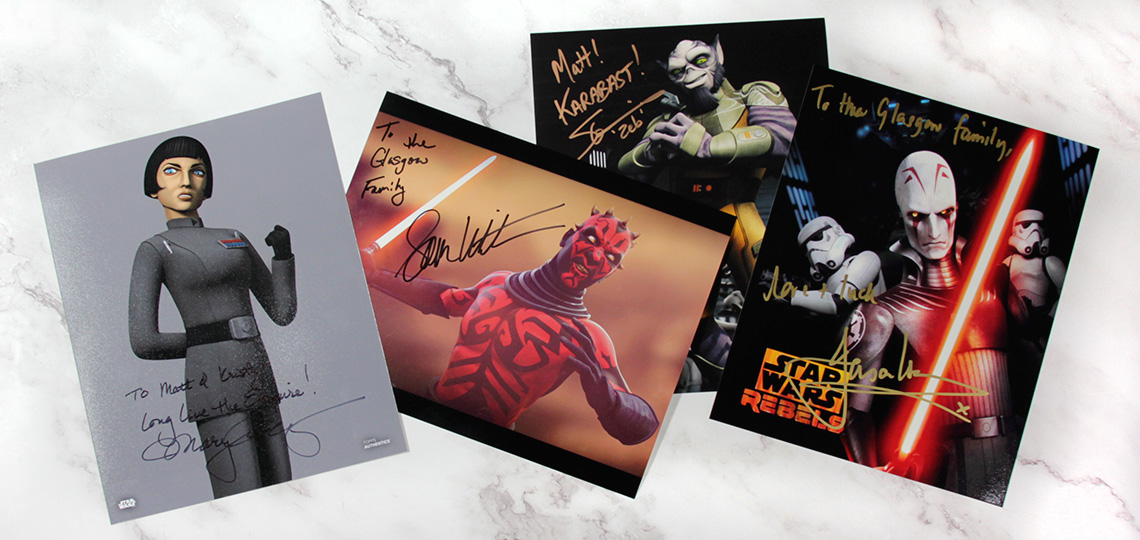 The 2019 Auckland Armageddon Expo event, held at the ASB Showgrounds in Greenlane over Labour weekend (October 25-28) featured the inclusion of a total of 4 Star Wars voice actors. This was probably the largest number of Star Wars guests at an Armageddon convention in New Zealand to date, which was really quite timely given the ramping up of promotion within the franchise for The Rise of Skywalker (opening in NZ on December 19), The Mandalorian (screening locally when Disney+ debuts on November 19), and more episodes of The Clone Wars in February.
Although a couple of the other celebrities behind the other Rebels hero characters, who were initially slated to appear, had to cancel due to work commitments, it was great that we had the following guests in attendance:
Steve Blum – is most well known to Star Wars fans as Zeb Orrelios in Rebels, but also voices a number of other characters within that show. Blum has made significant contributions to the Star Wars: The Old Republic MMO game (Andronikos Revel, Baron Deathmark, and more), and did additional dialogue recordings for stormtroopers in Rogue One: A Star Wars Story.
Mary Elizabeth McGlynn – voices Governor Arihnda Pryce in Rebels, but is also notably a voice director for Star Wars: Resistance.
Jason Isaacs – has a huge filmography behind him (including Harry Potter and Star Trek: Discovery). His contribution to Star Wars is as the voice of The Grand Inquisitor in Rebels.
Sam Witwer – has a long list of roles in various Star Wars materials, headlined by Darth Maul in The Clone Wars, Rebels, and Solo: A Star Wars Story, and Starkiller in The Force Unleashed (I & II). Witwer also provided the motion capture performance for his character in The Force Unleashed games. He has also provided the voices of Star Wars characters in Resistance (Hugh Sion), Secrets of the Empire, Battlefront (Emperor Palpatine), Lego Star Wars: The Force Awakens, Disney Infinity, and Kinect Star Wars.
Each of these celebs had one or more panels on the main stage (and some on the satellite stage). We went along to see them each, and thoroughly enjoyed the tales and anecdotes from their respective work on Star Wars and other projects. Across the board, they were pretty enthusiastic when it came to slipping into the voices of their characters and/or other impersonations. Much fun!
Both Steve and Sam talked about how they merged various accents and character inspirations to craft the voice of a new character when auditioning. Mary spoke a lot about non-Star Wars roles in particular, but Steve (who, side note, happens to be engaged to Mary) talked a little about the complexities of the voice director role that Mary also does, which involves the challenge of coordinating performances that are done by actors at different times, in different locations, even if the scene they are creating is of two characters in direct dialogue. Jason admitted that, although he'll watch movies that he is in when he attends a red carpet premiere, he generally finds it a little awkward to sit down and hunt out episodes of TV shows that he has contributed to, and as such hasn't watched a lot of his small screen roles – nevertheless, based on the way he described his various characters, and the backstory and trivia behind their personalities, he very much seems to be both a committed fan and professional when it comes to bringing fantasy and sci-fi roles to life.
With the large amount of animated and video game Star Wars content that has come out over the last few years, the attendance of Armageddon by multiple Star Wars voice actors at once will hopefully be an ongoing trend.