Star Wars Movies "Tour" T-Shirt at Jay Jays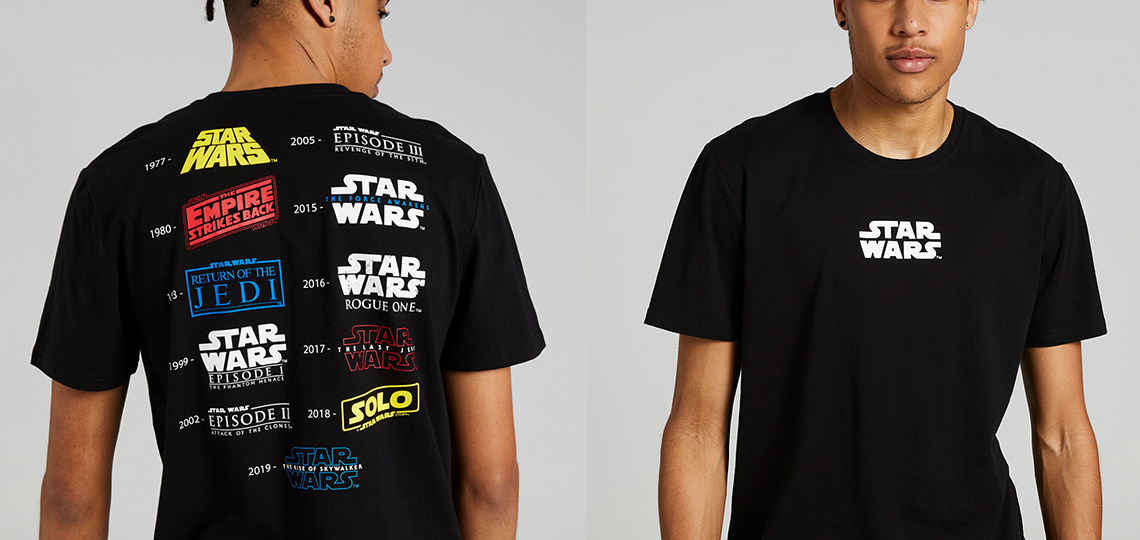 The latest Star Wars t-shirt available at Jay Jays features the logos from *all* of the Star Wars movies in chronological order, concert tour style. It is currently on sale (ending today) – check out your local branch.
Note that if you order online, they ship from Australia.