Star Wars Smiggle Products Coming Soon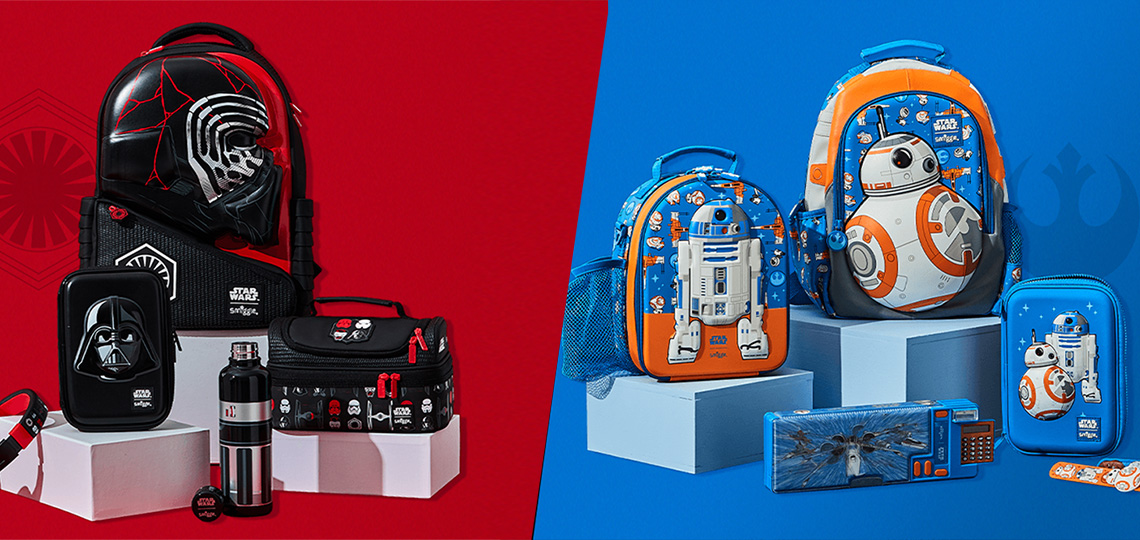 Star Wars Smiggle products will be available in New Zealand this month! Due October 25th, NZ stores will have stationery, bags, headphones, drink bottles, and wristbands, in a number of different designs representing favourite Dark Side and Light Side characters includinig Kylo Ren, R2-D2, BB-8, and the new Episode 9 Sith Troopers. This will be the first licensed collaboration that Smiggle has undertaken (it will also include products from Disney's upcoming Frozen II movie).
Check out a preview of the range at Smiggle.co.nz.