Framed Star Wars Film Cell Displays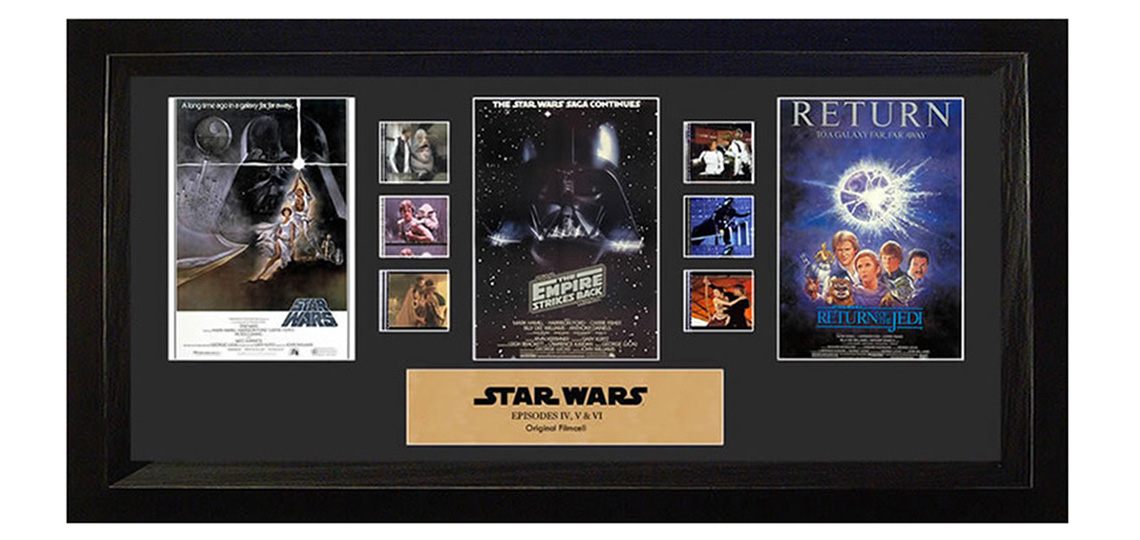 For a professional and unique Star Wars display in your home or office, take a look at these framed film cell displays available at Mighty Ape.
Each display includes actual film segments taken from a Star Wars movie reel (Original Trilogy and/or Prequel Trilogy), mounted with metal-etched labels and movie poster imagery. There are 16 options to choose from, in different sizes (and different price points) covering The Phantom Menace through to Return of the Jedi.
Each officially licensed FilmCells presentation is carefully made with a high attention to perfection and detail. Presentations are double-matted, placed in a quality frame, and contain a clear front and back that allows natural light to enhance the film frames. Each piece of film is hand-cut from reels to provide you with the best possible scenes. Real film from the iconic movies.