LEGO Star Wars 20th Anniversary Mosaic at Westfield St Lukes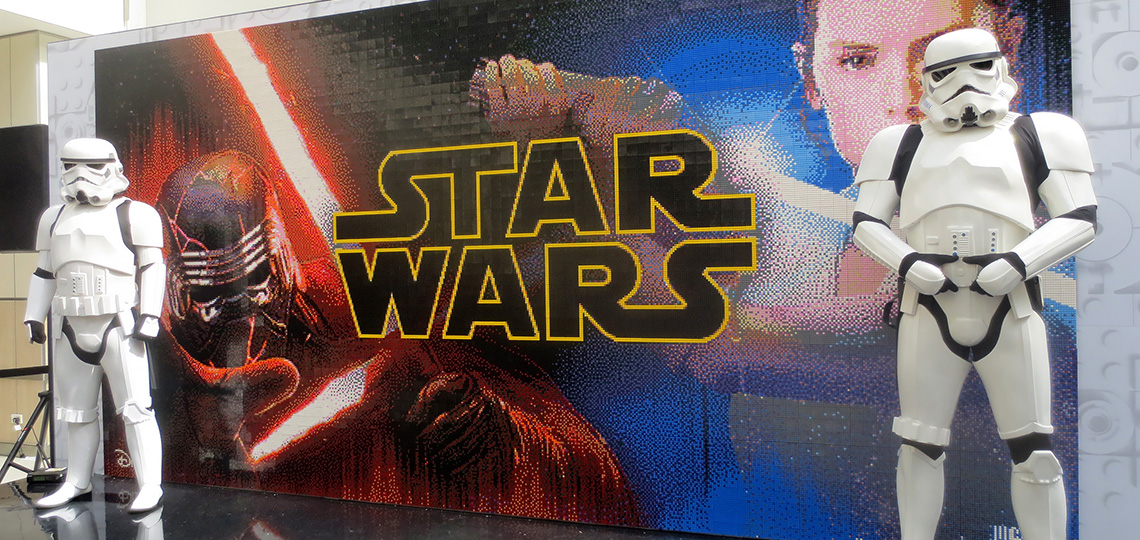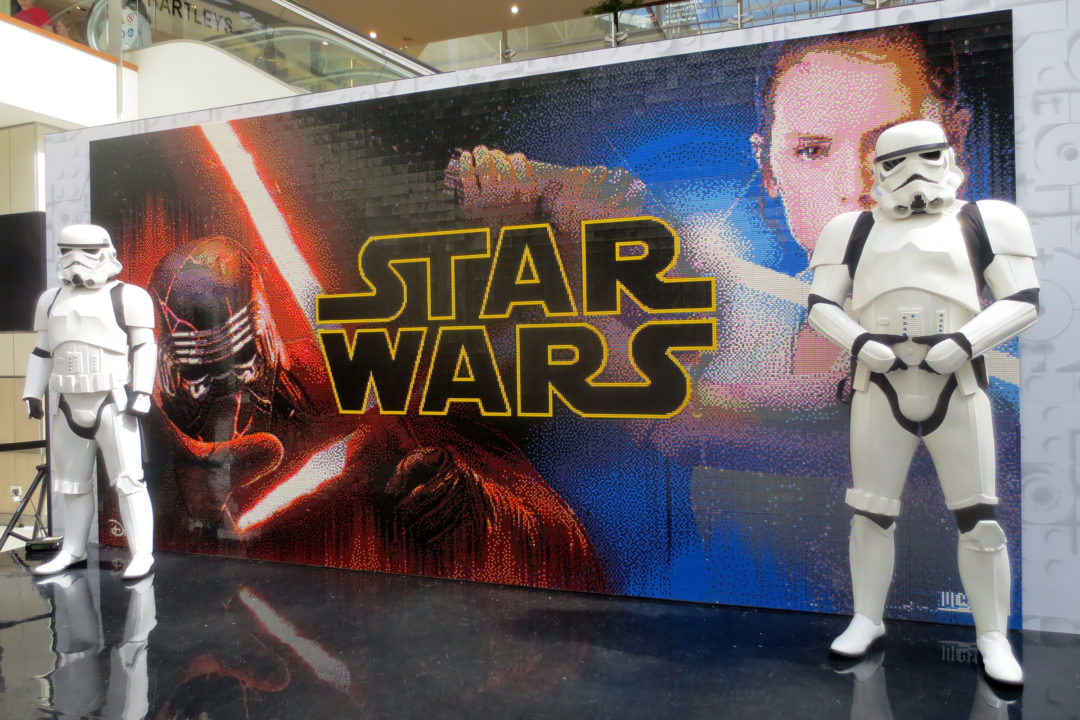 New Zealand's largest LEGO mosaic, of the Star Wars Episode 9: The Rise of Skywalker poster featuring Rey and Kylo Ren, was built over the school holidays at the Westfield St Lukes shopping mall, with the final brick being inserted to complete the display on Sunday 6th October. The project celebrates 20 years of LEGO Star Wars, and was an event that spanned a week, with hundreds of kids (and big kids) participating to build tiles that were progressively added to the record-breaking mosaic.
A grand total of 165,888 LEGO brick pixels make up the Episode 9 image. Each participating fan had the opportunity to build one of 4608 tiles (made up of 6×6 LEGO components) that were then inserted into the overall display by LEGO staff, including certified LEGO professional Ryan "The Brickman" McNaught.
As well as contributing to the mosaic project directly, the promotional event allowed kids to construct and show off their own LEGO creations, and to get their hands on LEGO giveaways including mini LEGO Star Wars models. The whole workshop and mosaic display was set up in the central foyer of the St Lukes shopping mall, drawing a lot of attention from crowds and shoppers.
On the final day, building up to insertion of the final brick components, support from 501st Legion Imperial Stormtroopers added to the atmosphere.
Progress started slow, but gathered pace over the week that the poster was under construction, such that the few remaining gaps in the image were filled fairly rapidly on Sunday morning.
The LEGO professionals on site carefully inspected the nearly-complete mosaic for any loose or missing tiles, ensuring everything went according to the meticulous plan for this massive display.
And then we were down to the final tile, situated in a highly visible spot in the centrally-situated Star Wars logo…
Two young Star War fans, keenly attending in costume, were randomly selected to place the final piece. They did a superb job of working with the event hosts to build the hype, slowly, jointly moving the remaining LEGO tile into place as the audience counted down
All-in-all, a great event that was run well by LEGO and the Westfield shopping mall, and received enthusiatically by the audience of LEGO and Star Wars fans. Exciting to celebrate two decades of the collaboration between LEGO and Star Wars, and to promote the new Triple Force Friday LEGO Star Wars sets out now as well as the upcoming Star Wars movie that is anticipated to resolve the ongoing battle between the Dark Side and the Light.