New Skywalker Saga Edition Monopoly at EB Games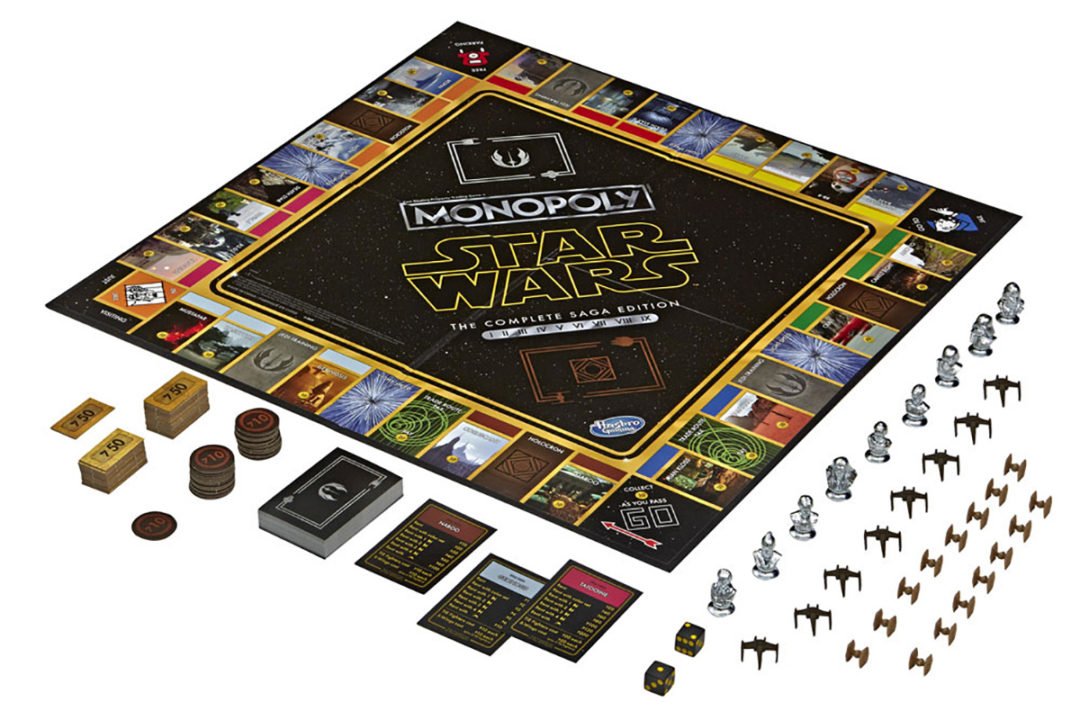 A new version of the Monopoly board game that features content from all 9 Skywalker Saga movies (yes, it even has Episode IX: The Rise of Skywalker in there) is available now at EB Games. It's the classic game we all know and love, but with updated Star Wars theming, references, and player tokens.
Available in stores, for ordering online, or make use of their Click-and-Collect service.