Kid's Space Battle T-Shirt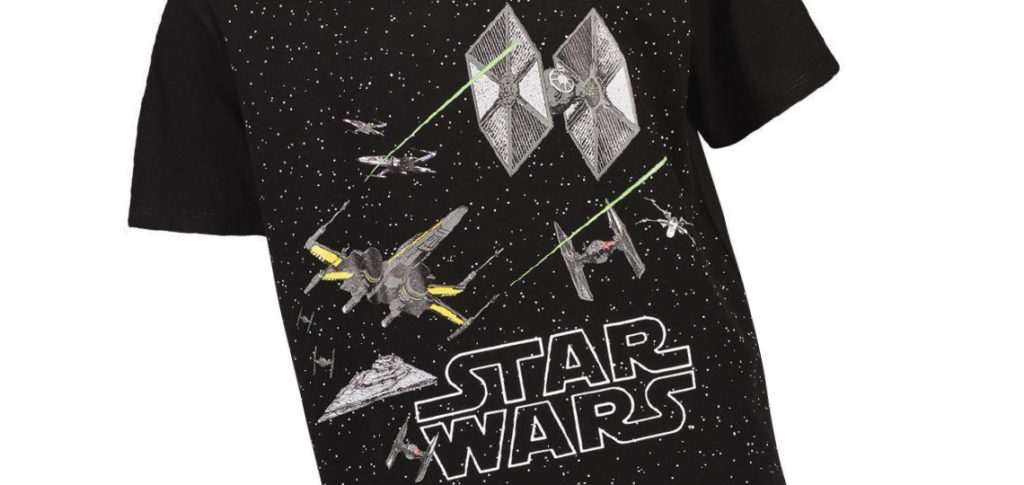 This kid's Star Wars space battle t-shirt is now available at The Warehouse. The black short-sleeved t-shirt features a front print of a space battle against a starry background, while the sleeves each feature a Star Wars symbol – Resistance and First Order.
Available in kid's sizes 8 to 16, the t-shirt is priced at NZ$15.00 each – The Warehouse can ship nationwide, or check your local store.
Photos sourced from and belong to The Warehouse.