C-3PO Socks at Typo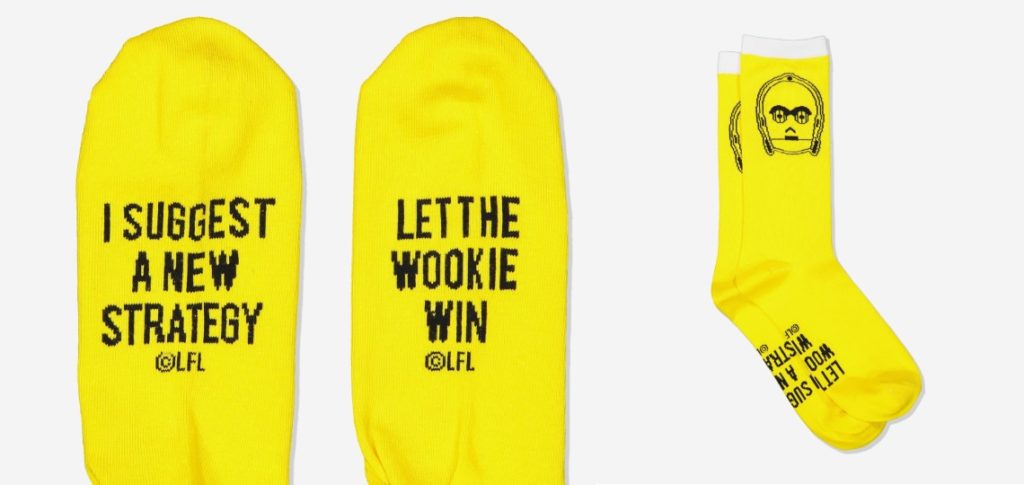 Celebrate C-3PO with these fun socks from Typo. The brighty yellow socks feature C-3PO's face on the leg, and a classic C-3PO quote on the soles – 'I Suggest A New Strategy' – 'Let The Wookie Win. Knowledgeable fans will spot the unfortunately 'wookiee' spelling mistake – but that won't show when wearing them.
The socks are one size, and are priced at NZ$11.99 per pair – Typo/Cotton On can ship nationwide, or check your local store.
Photos sourced from and belong to Typo/Cotton On NZ.