Jabba's Palace Playset Pre-Order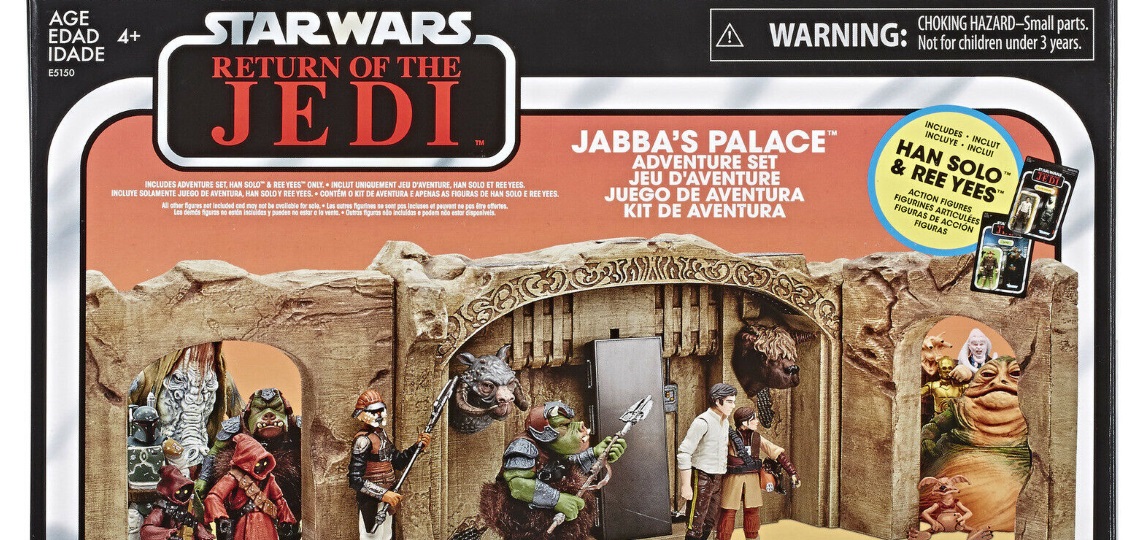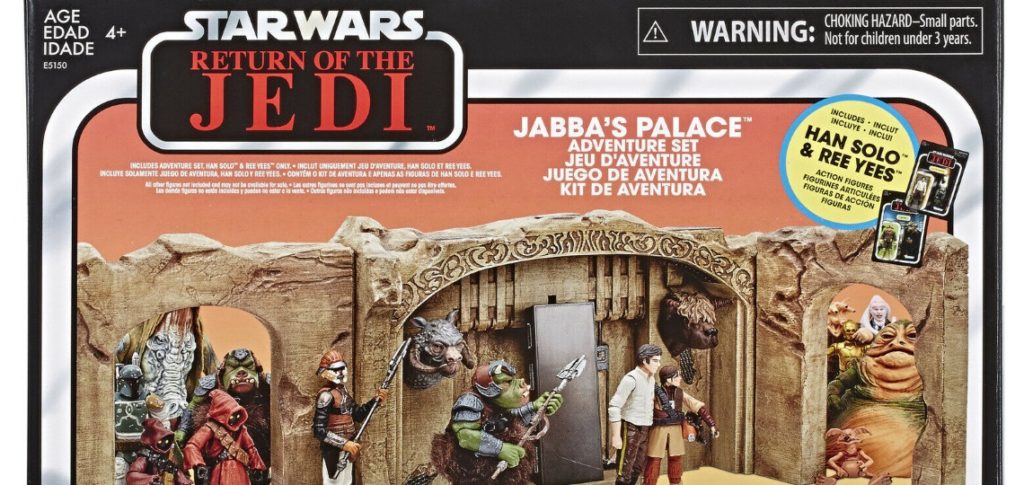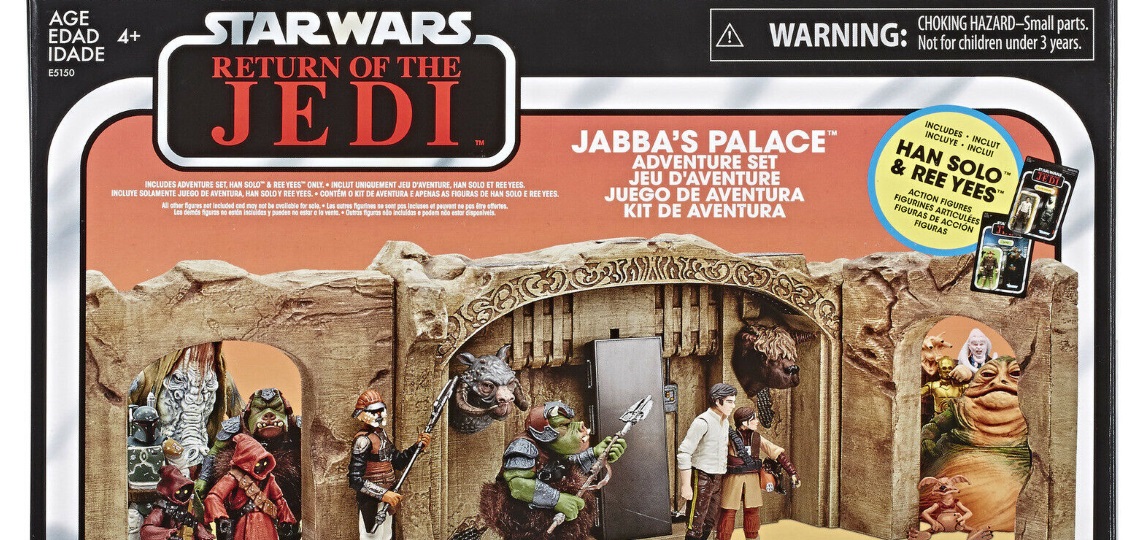 The highly sought after Jabba's Palace Adventure Playset is now available for pre-order from Mighty Ape! Sold out from many stores internationally, this playset is part of The Black Series collection, and includes a plastic Jabba's Palace playset, and two action figures – Han Solo and Ree Yees.
With detail and design inspired by Star Wars: Episode VI Return of the Jedi, the collectible Star Wars The Vintage Collection 3.75-inch-scale Jabba's Palace Adventure Set with Han Solo and Ree Yees figures makes a great gift for Star Wars fans, and collectors can display it in their Star Wars collection. Jabba's Palace can be set up in three different ways for a variety of display options. Carbonite Han Solo also magnetizes to the palace façade to give Jabba's "favorite decoration" a place of honor within the set.
The playset is priced at NZ$110.00 each – Mighty Ape can ship nationwide. Please note this is a pre-order item, with stock expected to ship 12th July 2019.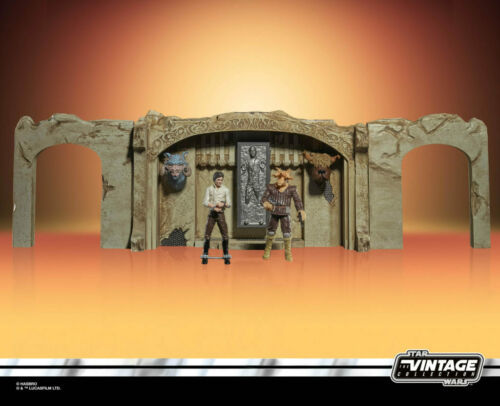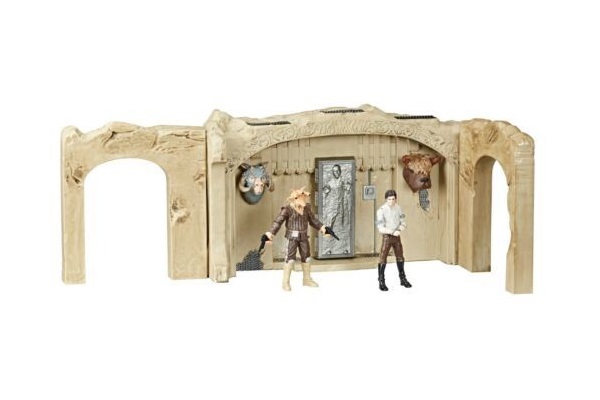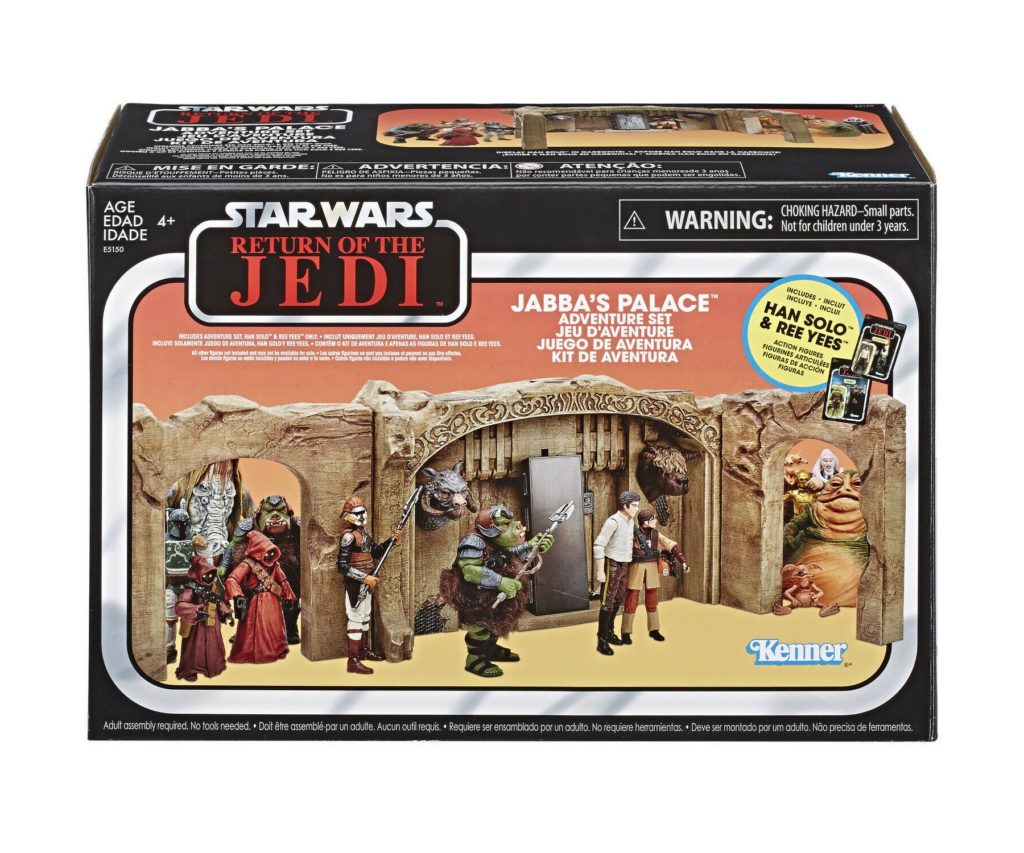 Photos sourced from and belong to Mighty Ape.