Door Stops and Draught Stoppers at Bunnings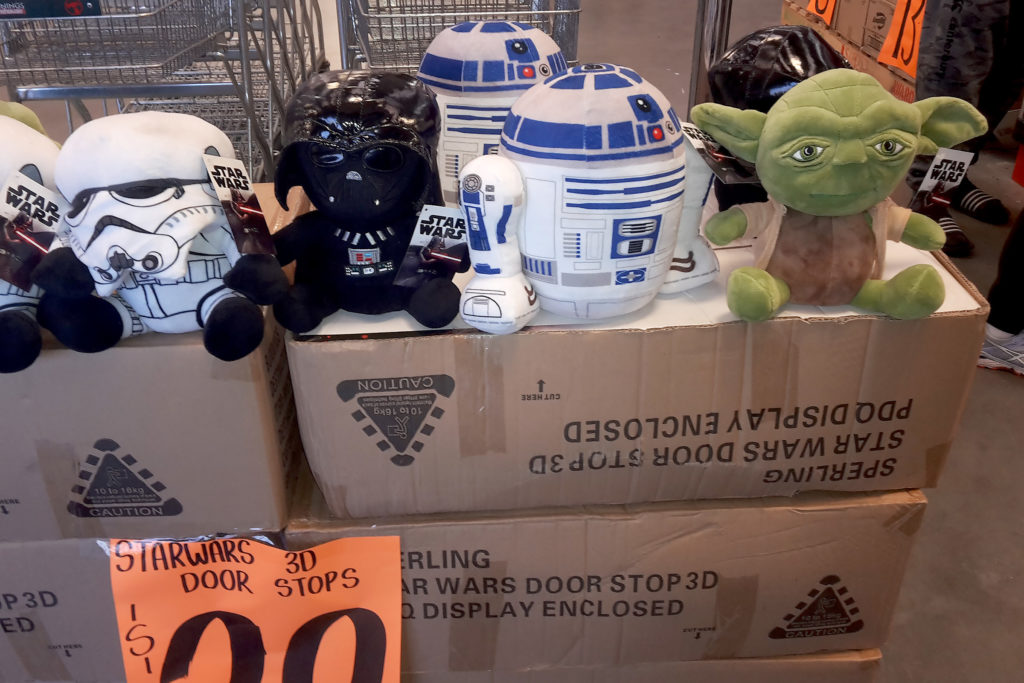 From the same company that makes the Star Wars draught stoppers we've previously reported on, you can now grab a Star Wars character door stop at Bunnings hardware stores. Choose from Stormtrooper, Darth Vader, R2-D2, or Yoda, for $28.00 each. These don't seem to be on their website at the moment (although the draught stoppers are).
And, although not new stock, if you check your local branch you may still be able to find the garden statues, possibly even at a clearance price point (the following selection was at Bunnings in Glenfield, Auckland).